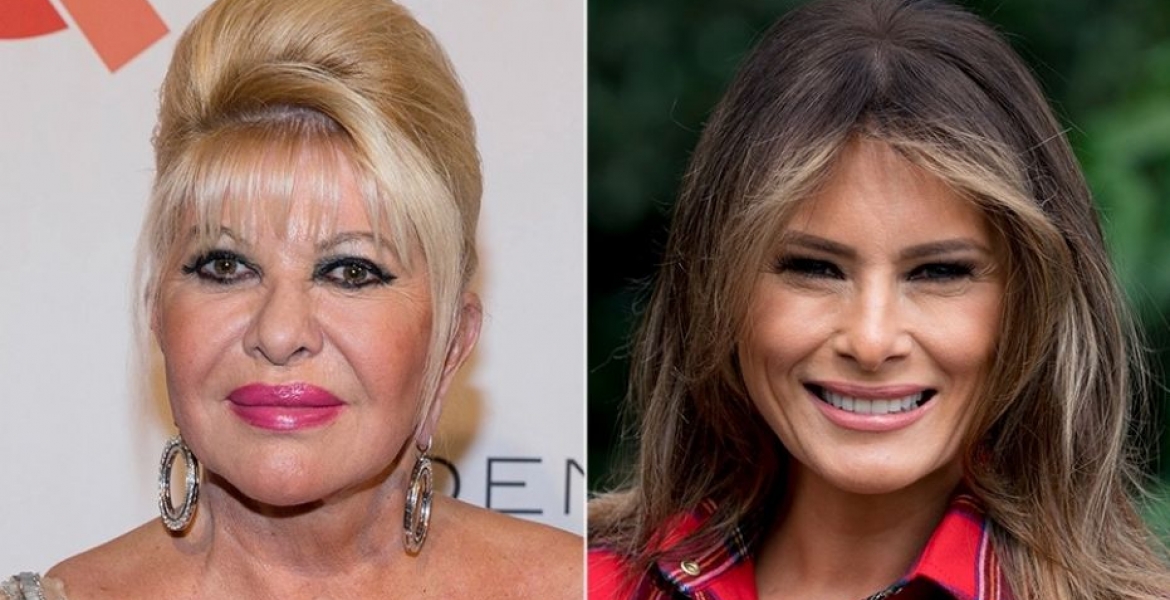 Ivana Trump (left) and Melania Trump
US First Lady Melania Trump on Monday fired back to claims by Donald Trump's ex-wife Ivana Trump that she [Ivana] in the "first lady."
Speaking in an appearance on "Good Morning" America show on ABC News on Monday to promote her "Raising Trump" book, Ivana Trump said she has direct number to the White House but does not call often to avoid jealousy issues with Melania.
"I have the direct number to White House but I don't really want to call him there because Melania is there and I don't really want to cause any kind of jealousy or something like that because I'm basically first Trump wife, OK? I'm first lady, OK?," Ivana told Good Morning America.
Speaking separately in an interview with CBS Sunday Morning, Ivana said that the president is still a big part of her life and that the president asks her for advice on various issues often. "He's still asking me for advice, yes. He asks me, 'Should I tweet, should I not tweet?," Ivana said of Trump.
Melinia through her spokeswoman Stephanie Grisham hit back on Monday, saying she is honored to serve as First Lady of the United States.
"She loves [Melania] living in Washington, DC and is honored by her role as First Lady of the United States. She plans to use her title and role to help children, not sell books. There is clearly no substance to this statement from an ex. Unfortunately only attention seeking and self-serving noise."
Ivana, 68, a former fashion model born in the Czech Republic, was married to Donald Trump from 1977 until their divorce in 1992. She is the mother of his three oldest children; Donald Trump Jr, Ivanka Trump, and Eric Trump.