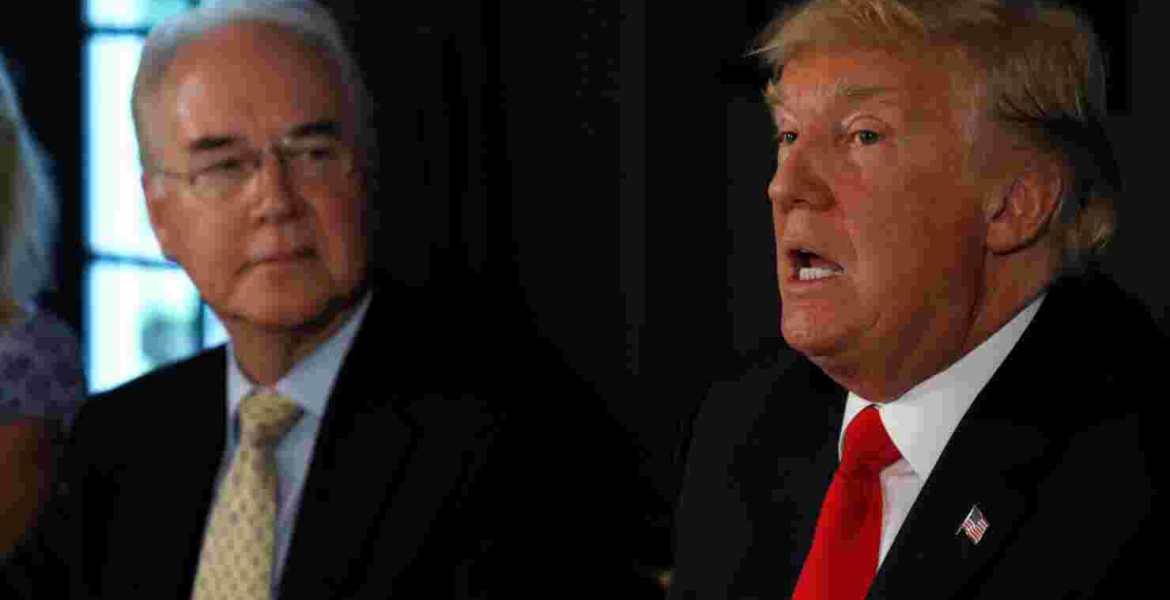 US Secretary for Health and Human Services Tom Price has resigned.
Price resigned on Friday amid heavy criticism following revelations that he has taken 26 domestic and international trips since May of this year in private jets, costing US taxpayers over $1 million.
The White House released a statement stating that President Donald Trump has accepted Price resignation. The statement added that Don J Wright will be acting health secretary. Wright will perform in that capacity until President Trump appoints a new secretary and the US Senate approves him or her. Wright currently serves as the Deputy Assistant Secretary for Health and Director of the Office of Disease Prevention and Health Promotion.
Price had on Thursday apologized for the charter flights and had promised to refund the taxpayers $51,887.31 to cover the cost of his seat in those flights.
At least two other top Trump administration officials are also under investigation for improper use of government planes or charter flights, including Treasury Secretary Steven Mnuchin and Environmental Protection Agency (EPA) Director Scott Pruitt.
Government officers except those dealing in national security matters (such as the Defense Secretary) are required to use commercial flights for work travel.
The revelation of luxurious travel by his officials is said to have angered Donald Trump, who hates the optics of misuse of taxpayers' dollars, having ran on a campaign pledge to eliminate "waste, fraud, and abuse" of taxpayer's money by government officials. The president had earlier said he would make a decision on Price's future in the administration on Friday night.