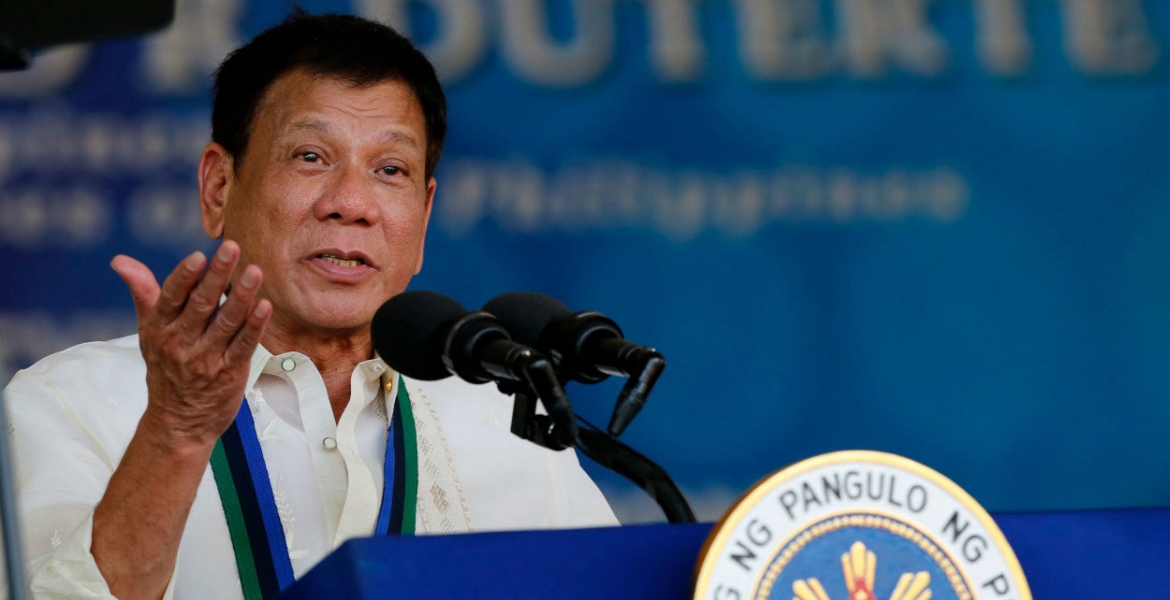 Philippine President Rodrigo Duterte
Philippine President Rodrigo Duterte has reacted sharply to some U.S. lawmakers opposed to his invitation to the White House, saying that at no time will he ever visit a "lousy" United States.
Duterte was responding to a U.S. Human Rights Commission that said it will oppose a visit to the US by the Philippine firebrand leader if President Donald Trump made good on his invitation.
The commission converged in Washington on Thursday for a hearing on Rodrigo's deadly war on drugs that has lasted for one year and has left thousands of Philippine citizens dead.
Reports by Human rights groups in Philippine indicated that most of these deaths were as a result of executions by police, an allegation that the government has rubbished.
"There will never be a time that I will go to America during my term, or even thereafter," said Duterte, who has made no secret of his grudge against the United States, his country's oldest ally. "So what makes that guy think I'll go to America?" he told reporters, referring to McGovern.
"I've seen America and it's lousy... it would be good for the U.S. Congress to start with their own investigation of their own violations of the so many civilians killed in the prosecution of the wars in the Middle East," he added. "Otherwise I will be forced to investigate you also. I will start with your past sins."
US President Donald Trump came under sharp criticism when he invited the revolutionary leader to White House in Washington during a telephone conversation in April. Duterte's spokesman said that Trump told Rodrigo that he was doing a "great job."