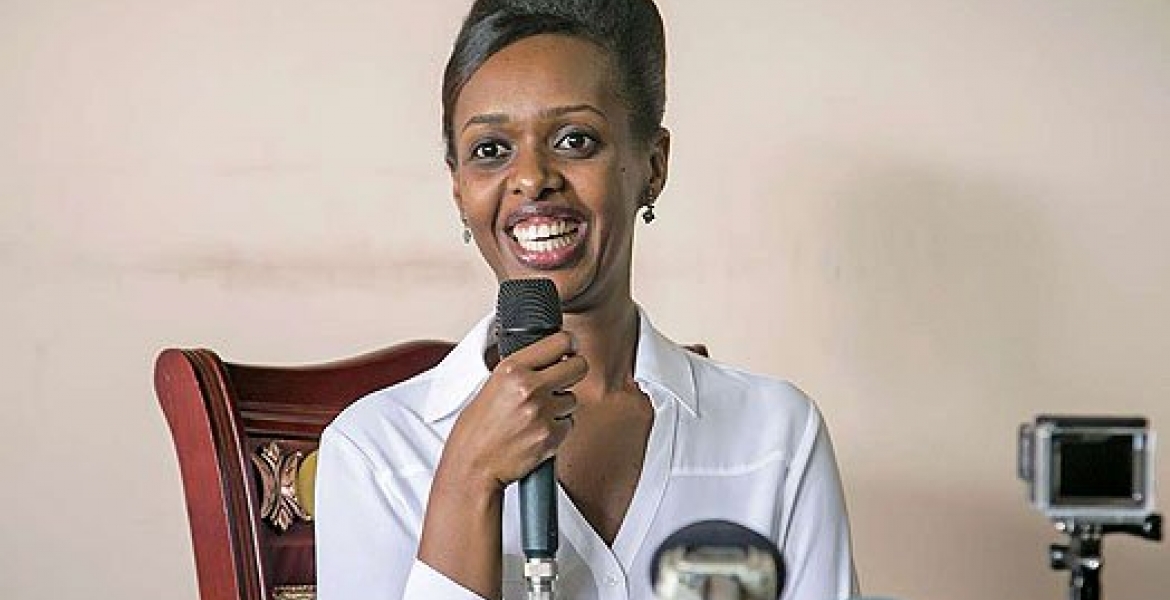 A female presidential contestant in Rwanda has spoken for the first time about some photos of her nudes which were circulated on Social media last month. Speaking while she formally declared her candidature, Diane Shima Rwigara said that the photos were fake and blamed it on her opponents who were out to hurt her bid for the presidency.
She said that her rivals had resorted to engaging in diversionary tactics, after realizing how strong her bid to occupy the state house was strong and unstoppable.
"The fake nudes are just one of many tactics being used to silence me. But I will not be silenced. On the contrary all these prove how much our country needs change. New blood," said Rwigara.  "As things stand now, we have politicians who do not understand the idea of a political debate and who instead resort to tawdry and tasteless tactics."
She went on: "I would rather we talk about the current situation in Rwanda and the serious issues at hand but my opponents seem to be more interested in making diversion because they know they cannot win the argument. They cannot dispute facts on the current situation in Rwanda."
Images of the 35 year-old completely naked and striking poses in different positions inside a house went viral last month, sparking outrage among internet users.
Rwagira is a daughter of a Rwandese tycoon who was once funding the ruling Rwandan Patriotic Front.
She will be running as an independent candidate against President Kagame in the August elections.