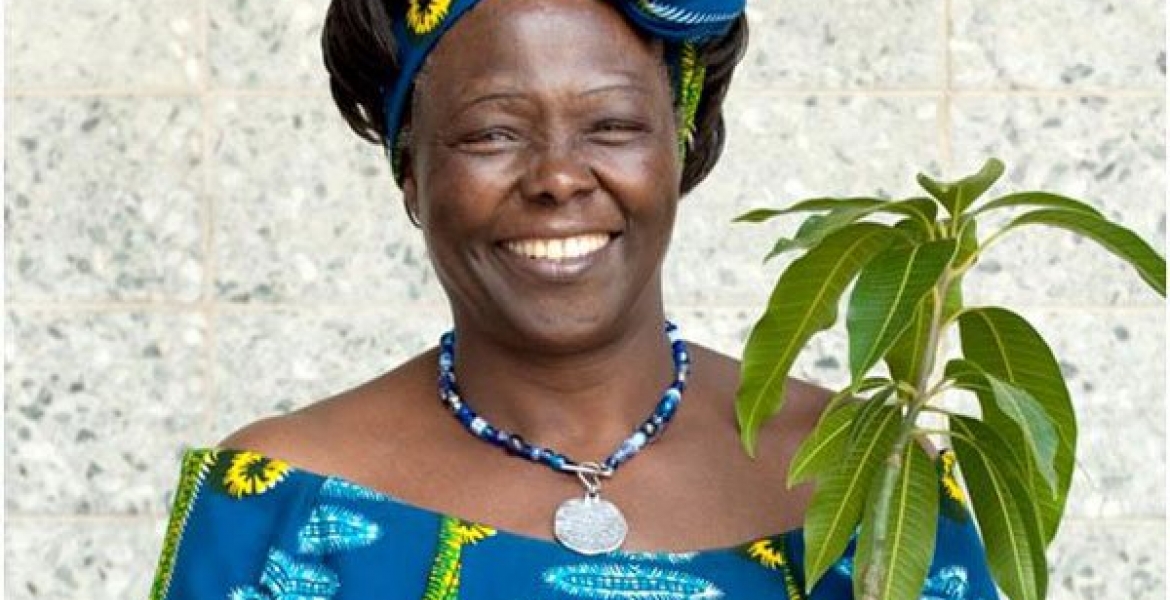 The legacy of Kenyan Nobel Peace Prize winner and environmentalist Wangari Maathai continues to reign six years after her death and now Germany has proposed a street in Capital Berlin be named after her.
Last week, a panel tabled results after examining 196 names that were suggested last year by Berlin residents who wants an abolishment of street names associated with German colonialists.
Among the six names suggested, Prof Maathai was named alongside Miriam Makeba, Yaa Asantewaa, Martin Dibobe, Manga Bell and Queen Nzinga Mbande of the Ndongo and Matamba people of Angola.
All those in the list are Africans who made a name for various reasons, mostly resisting oppression.
According to a German paper The Berliner Zeitung, three of the six names will be the first to be considered, which include Nzinga "of Ndongo and Matamba", who lived between 1583 and 1663 and was a queen in modern-day Angola; Yaa Asantewaa who lived between 1863 and 1923 and was the Queen Mother of the Ashanti in today's Ghana; and Martin Dibobe, who had lived in Berlin from 1896 to 1921 and is recognized as having been a pioneer in the fight for black dignity in Germany.
Prof Wangari Maathai made history in 2004 by becoming the first African woman to receive the Nobel peace prize after her dedicated efforts to sustainable development, democracy and peace.
She was the founder of the Green Belt Movement, a renowned conservation organization that is still in operation up to date.
Maathai died in 2011 aged 71 with a solid reputation and was in the frontline in opposing President Daniel arap Moi's projects that threatened the environment, which included plans to build a skyscraper at Uhuru Park and attempts to annex parts of Karura forest.
Maathai has also been recognized in Kenya after Nairobi Governor Evans Kidero announced that Forest Road would be renamed Prof Wangari Maathai Road during the Mashujaa day celebration last year.