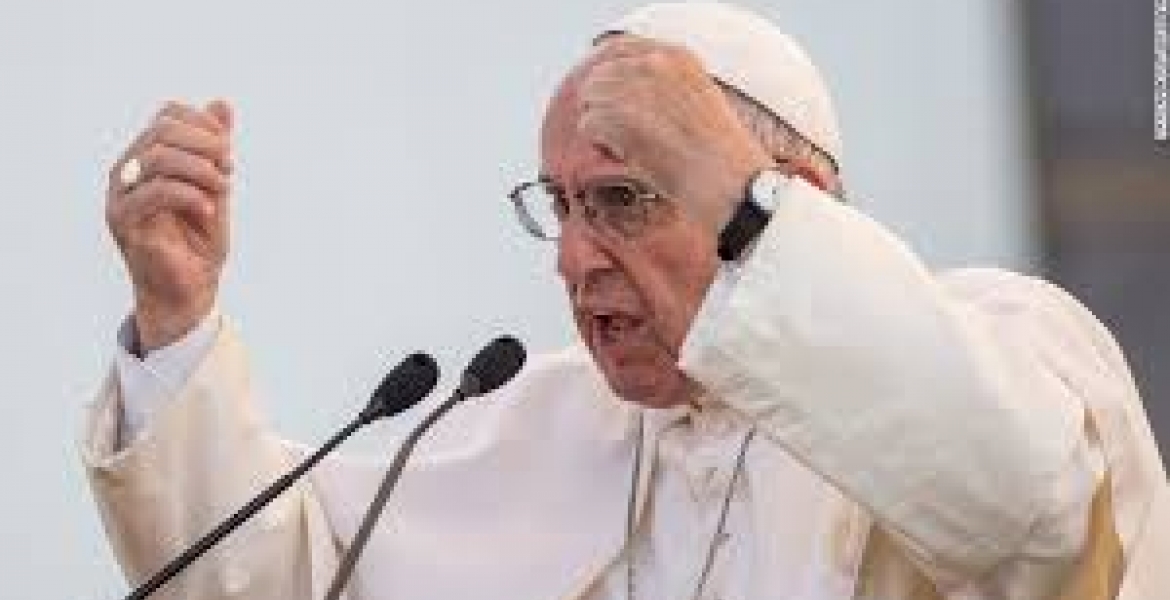 Pope Francis has come out to criticize the naming of the US military's largest non-nuclear explosive ever used in combat as "the mother of all bombs".
The pope questions the circumstances that prompted the naming of the military tool as the mother of all bombs. "I was ashamed when I heard the name," the pontiff told an audience of students at the Vatican," he said. "A mother gives life and this one gives death, and we call this device a mother. What is going on?" he added.
The US last month used the bomb, which weighs 21,600lb (9,800kg), on Islamic State militants in Afghanistan killing several of the militants.
The Pentagon confirmed that the bomb was dropped from a US aircraft in Nangarhar province, and it targeted a tunnel complex used by the Islamic State.
The explosive is officially called the GBU-43/B Massive Ordnance Air Blast Bomb (MOAB), but is widely referred as as "the mother of all bombs". It was tested first in 2003, but had not been deployed in combat before.
The Pontiff's sentiments come ahead of his scheduled meeting with US President Donald Trump on May 24th.