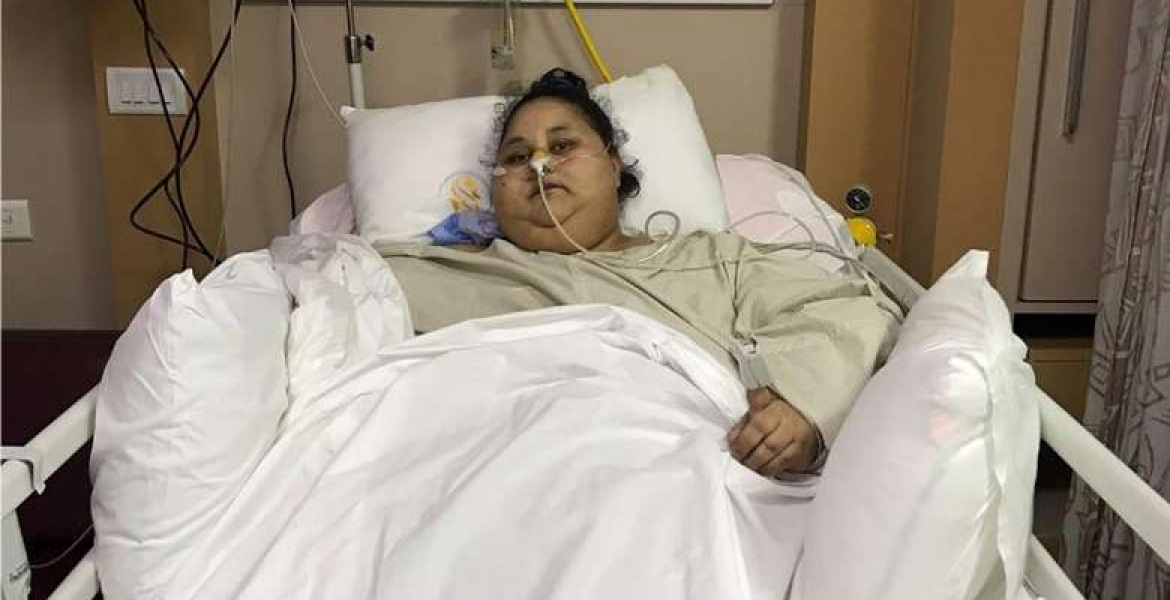 An Egyptian woman believed to have been the worlds heaviest at 1102 pounds, says she has lost 500 pounds after surgery in an Indian hospital.
According to Eman Abd El Aty's family she originally weighed 1102 pounds - and was unable to leave her home for 25 years.
Ms Abd El Aty underwent bariatric surgery at Mumbai's Saifee hospital two months ago.
The hospital said she could now fit into a wheelchair and sit up for longer periods of time.
According to BBC news, the surgery was performed by a team of doctors led by bariatric surgeon Dr Muffazal Lakdawala.
The hospital has released new pictures of Abd El Aty following weight reduction surgery.
Bariatric surgery, also known as weight loss surgery, is used as a last resort to treat people who are dangerously obese (having a body mass index of 40 or above 35 with other obesity-related health conditions).