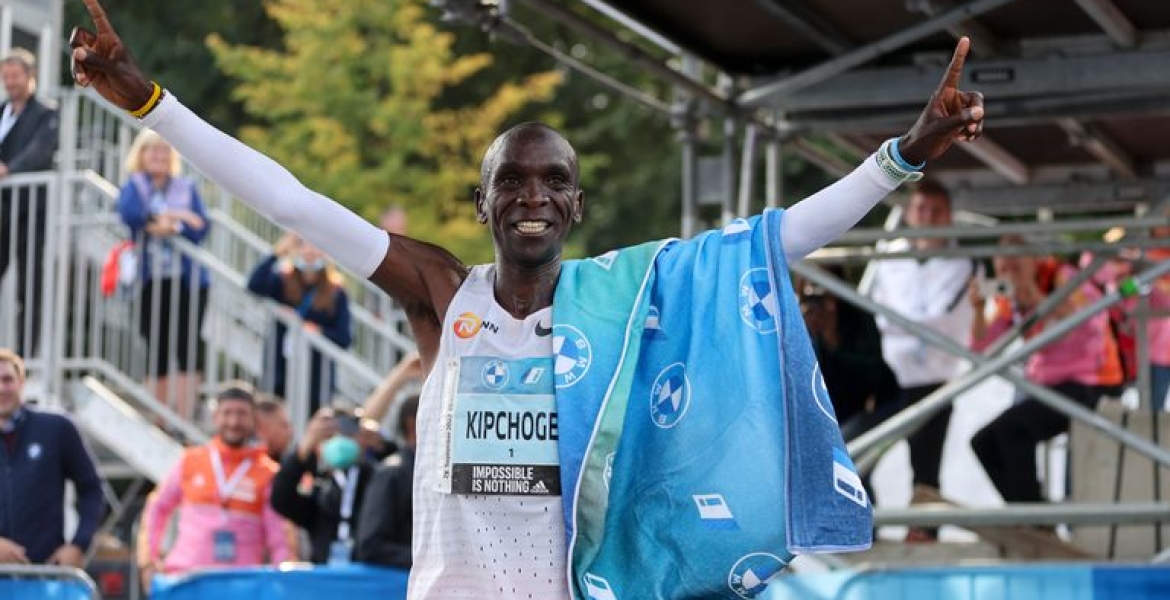 Eliud Kipchoge cemented his status as one of the greatest runners of all time when he won the Berlin Marathon in record time on Sunday.
The 37-year-old two-time Olympic champion won the 26-mile race with a time of two hours, one minute, and nine seconds, obliterating the previous record he set in the German capital four years ago by 30 seconds.
Kipchoge will earn an estimated $113,000 (about Sh13.7 million) for winning the marathon and smashing his own record, Nation reported on Monday.
This includes $22,600 (Sh2.74 million) for his victory, $33,900 (Sh4.11 million) in bonuses for running under 2:02:30, and an additional $56,500 (Sh6.86 million) in bonuses for breaking the world record.
Kipchoge outpaced his compatriot Mark Korir (2:05:58) and Ethiopian Tadu Abake, who finished third in 2:06:28. Korir will pocket $11,300 (Sh1.4 million) with no additional bonuses.
"I'm so happy to have broken the world record in Berlin. I planned to go out fast in the first half. I still feel young, thinking wise and the body still absorbing training. I was so happy with my preparation," Kipchoge told German television following his victory.
"The world record is because of real teamwork."
Sunday's victory means Kipchoge has now won 15 of his 17 career marathons, including two Olympic gold medals and 10 major titles. Kipchoge has already declared his intention to become the first runner to win three Olympic marathon titles in Paris in 2024. 
He also wants to win all six Abbott World Marathon Major races having already bagged four of them, only missing the Boston and New York City titles. He has three London marathon wins, four Berlin marathon victories, and one Chicago and Tokyo title respectively.