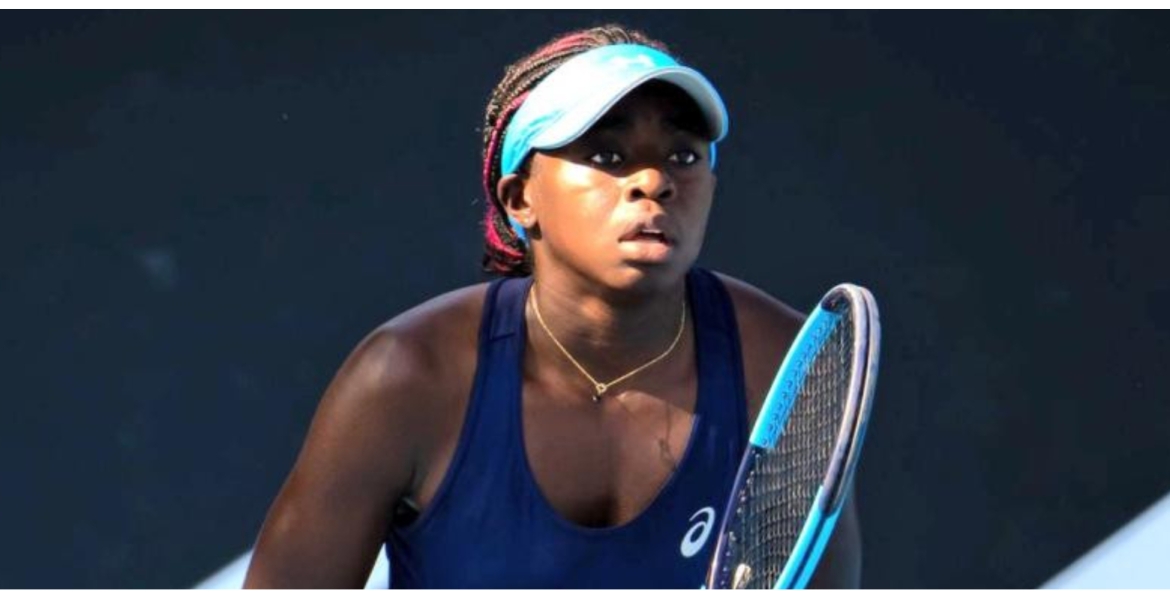 Kenyan tennis sensation Angela Okutoyi has reportedly received more than 30 scholarship offers from various US colleges.
Tennis Kenya Secretary General Wanjiru Karani says the institutions have expressed interest in funding the 18-year-old's education while allowing her to advance her tennis career.
The official said Okutoyi, who is currently in the US, will be visiting the colleges in the coming days to help her make an informed choice.
Okutoyi bowed out of the US Open on Thursday alongside her partner Rose Marie Nijkamp after losing in the girls' doubles match in the second round 7-6, 6-3 against Americans Natalie Black and Piper Charney on the hard courts of Flushing Meadows in New York.
On Wednesday, the duo saw off fifth seeds Qavia Lopez (USA) and Christine Svendsen (Denmark) 2-0 to advance from the first round. In the singles category, Okutoyi suffered a second-round exit in singles against eighth-seeded Australian Taylah Preston 6-2, 6-7, 6-1.
On September 3rd, the teenager added another trophy to her cabinet after she bagged the Girls Doubles title in the J1 Repentigny tournament in Canada.
In July, Okutoyi made history by becoming the first Kenyan to win a Major Open title. She won the Grand Slam following her girls' double victory at Wimbledon alongside her Dutch partner Rose Marie Nijkamp.
The two beat Canadian pair Kayla Cross and Victoria Mboko by 2 sets to 1 to clinch the girls' doubles victory.