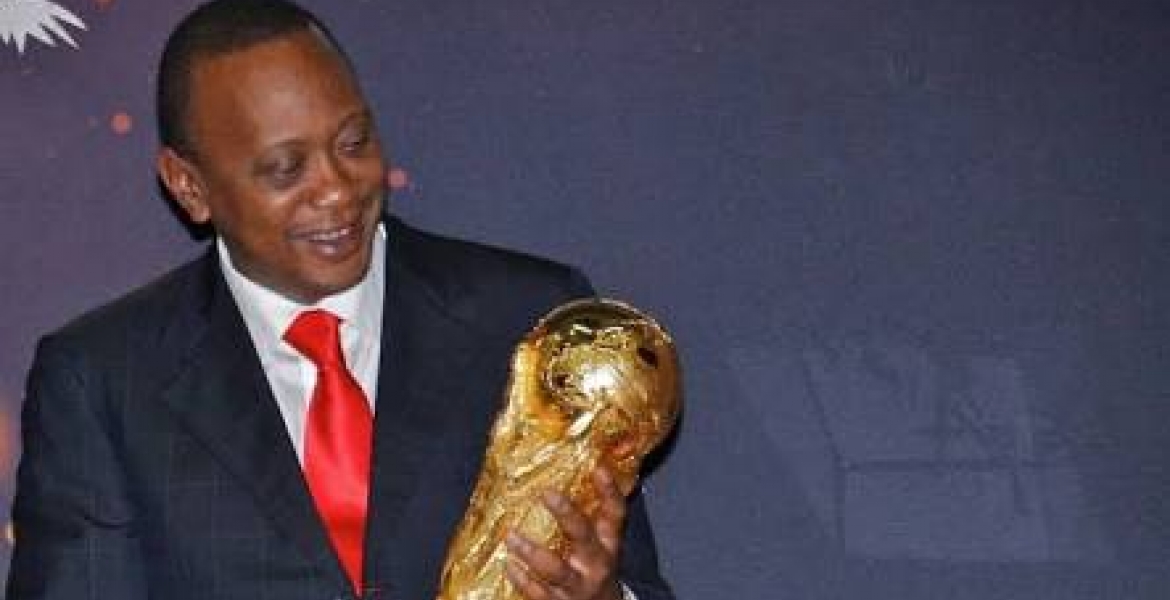 The Fédération Internationale de Football Association (FIFA) world cup trophy has finally landed in the country.
The six-kilogram gold-made trophy arrived at Jomo Kenyatta International Airport (JKIA) on Monday morning from Addis Ababa, Ethiopia.
President Kenyatta will receive the silverware at State House in Nairobi before Kenyans start viewing it at the Kenyatta International Convention Centre (KICC) on Tuesday. It will the depart to Mozambique on Wednesday.
This becomes the third time the Sh1 billion world's most coveted trophy has come to Kenya after 2010 and 2013.
To view the trophy, Kenyans will only be required to purchase two bottles of Coca Cola drink at the KICC entrance. The trophy is on an international tour, which will see it move to 51 countries and 91cities to promote this year's tournament that begins in June in Russia. Only Heads of State are allowed to touch it, with civilians only permitted to take photos, without touching the trophy.