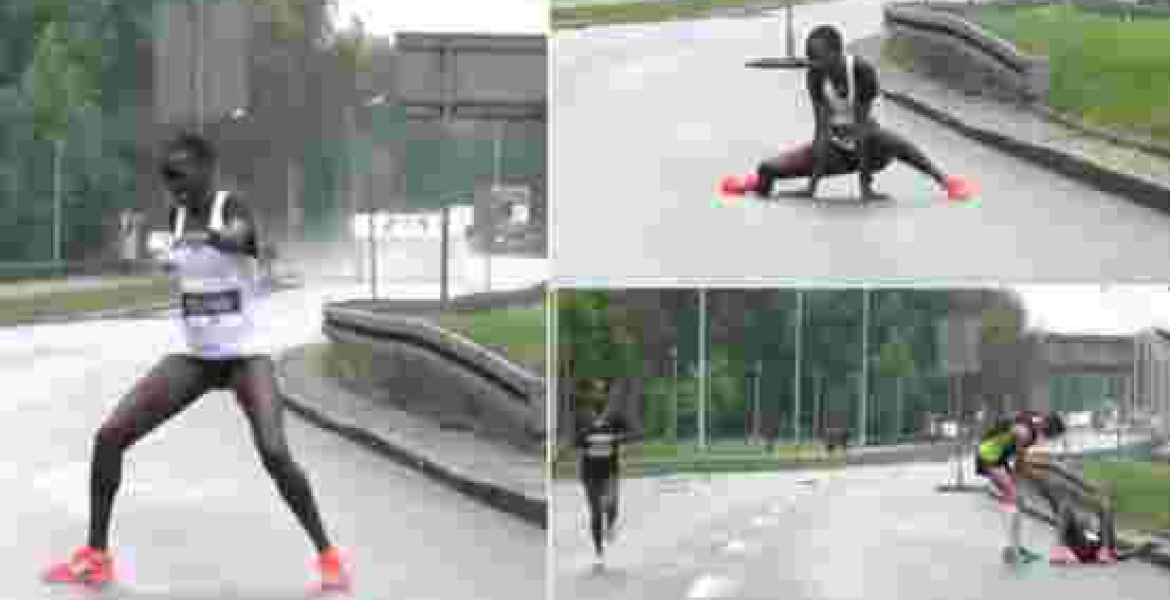 Organizers of Warsaw Marathon have found themselves on the spot for failing to offer help to a Kenyan athlete who collapsed about 800 meters from the finish line.
Recho Kosgei had taken a clear lead in the women's race and was ahead of her competitors by almost three minutes, but collapsed during the race held on Sunday and was captured struggling to get up on her own, with no help from the race officials.
Moments before collapsing, the Kenyan runner waa seen wobbling from side to side and turning her head backwards for about a mile. Kosgei eventually collapsed to the periphery about 2 hours, 30 minutes into the 42km race.
A video circulated online showed the runner struggling to get up with two other athletes finally catching up with her two-and-half minutes later. One of the competitors in the men's race is seen trying to help her, but she remained on the ground.
Bekelu Beji, an Ethiopian runner zoomed past them not breaking her stride to help and won the race. Kosgei did not finish the race and was later treated by medical personnel, the Polish media said.
Boston Marathon champion Wesley Korir condemned the incident, saying that help should have been offered to her.
"This is beyond acceptable although it's illegal for race official to help a runner. I think there comes a time when logic takes over @iaaforg," tweeted Korir.
Saddique Shaban, a popular sports writer and commentator, said the event organisers were on the spot for declining to assist Kenya's Recho Kosgei, dangerously needing help, in Sunday's event.
"Why would an @iaaforg Bronze Label event allow such travesty ? What if she were a local athlete? Would she be left fighting for her life?" posed Shaban on his twitter handle @ SaddiqueShaban.
"Cases of athletes dying in road races, mostly amateurs, have been on a rise. But this was no amateur athlete," added Shaban.
Julius Kemboy @JKembo tweeted, "Oh no! I hope she is now in good health! Organisers have responsibility to ensure the athletes get all assistance in the race!"
Another veteran sports journalist Makamu Mbaisi was shocked by the incident. "Warsaw Marathon really?? Where were the medics?."