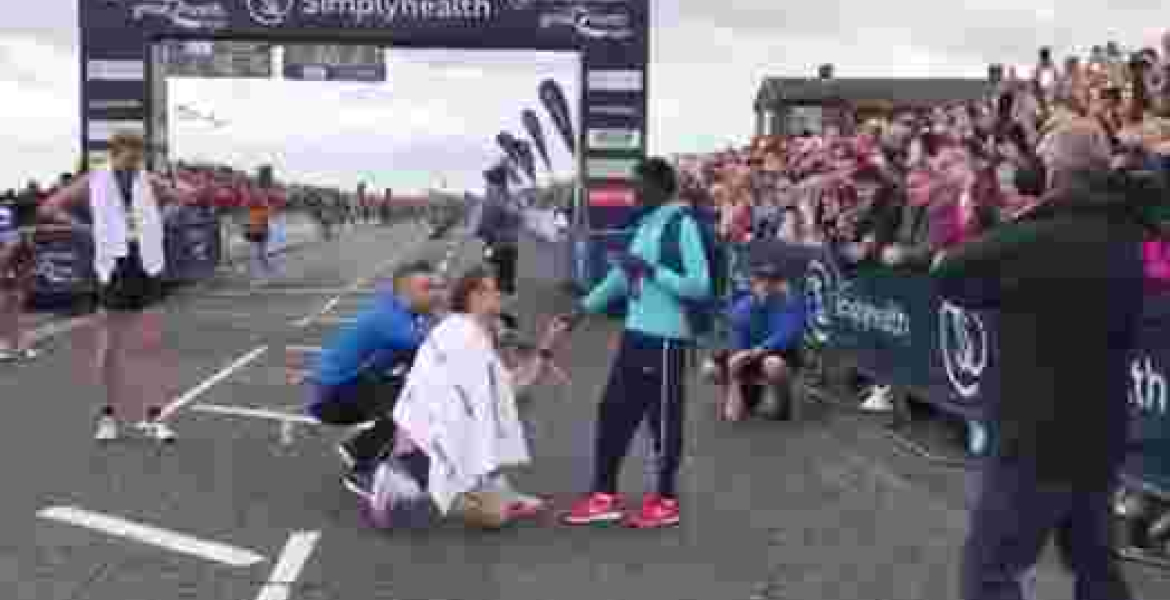 Kenyan athlete Magdalyn Masai got a surprise marriage proposition from her New Zealand boyfriend at the finishing line of Great North marathon in the United Kingdom.
Jake Robertson, a New Zealand runner took part in the Great North Run and finished second after being beaten by British Olympic hero Mo Farah on Sunday.
However, when his girlfriend Kenyan girlfriend, Magdalyn Masai appeared at the finishing line to congratulate him, he went down on one knee and posed the "will you marry me" question to in full glare of TV cameras trained on them.
Magdalyn came fourth in the women's event.
In the video that went viral online, the crowd can be heard cheering after Robertson went down on one knee as it dawns on them that love was in the air.
Magdalyn, goes ahead to say "yes".
"In the last mile it just randomly came to my mind that today was the day," said Robertson said in an interview thereafter.