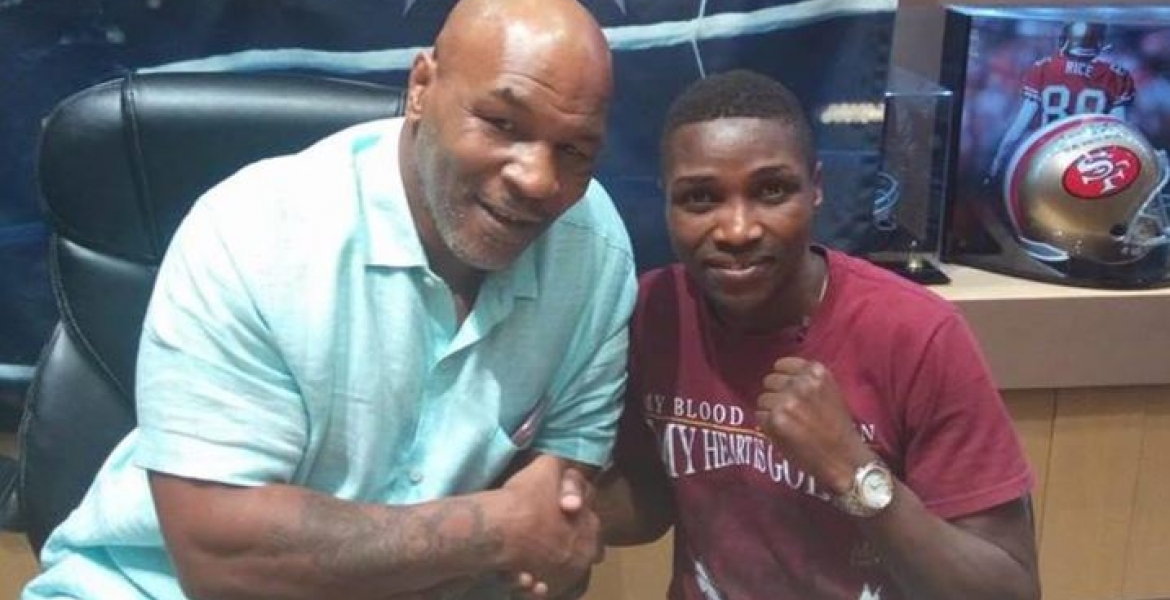 Super Bantamweight Women Champion, Kenyan Fatuma Zarika has had rare lifetime opportunity after getting a surprise visit from American legendary boxer Mike Tyson at Berry's Boxing Gym in Las Vegas, USA.
The visit by Mike Tyson is part of her preparations to the much anticipated WBC Bantamweight title defense, to draw inspiration from a man once described as 'baddest man on earth.', and whom Fatuma describes as her role model.
"It is always great to have a change of environment and that's how I came to meet Tyson. "I was more than pleased to have met Tyson, one of the celebrated boxers in the game's history whom I have only been watching on television. We had a lengthy talk, but he promised to visit me in the gym this week before the fight. It was really motivating and I am looking forward to meeting him again," the Kenya fighter said.
Fatuma Zarika is Kenya's most decorated female wrestler and is scheduled to defend her title against Jamaica's Alicia Ashley on June 30 in Dallas, Texas.
The match will be a repeat of 2016 clash that saw Zarika enter into the history books as the first Kenyan pugilist to win the prestigious title after defeating the Jamaican through a split decision at the Dort Federal Event Center in Michigan, US.
The 31-year-old mother of two has been training in Las Vegas for the last six weeks, with sponsorhsip from Kenyan betting firm SportPesa.