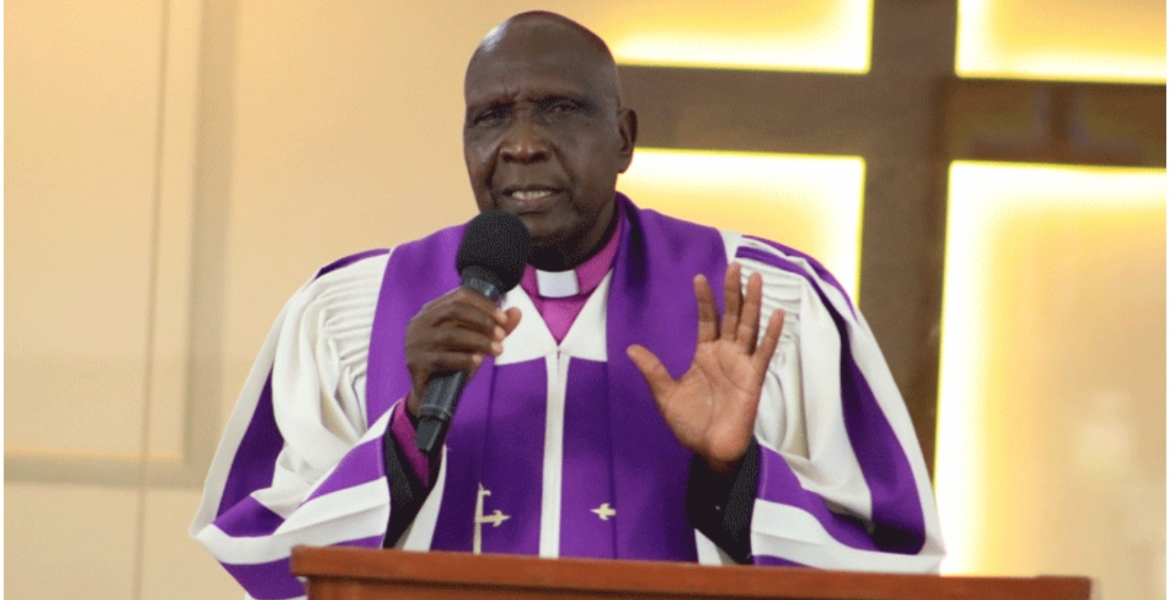 Retired AIC Bishop, Silas Yego is set to lose his 50 high-end apartments in Nairobi's Kileleshwa neighborhood over Sh153 million bank debt.
This comes after the court dismissed Yego's application seeking to stop Transnational Bank from auctioning the property over the defaulted loan.
Yego, through his company Siro Investments, wanted the court to block the planned auctioning for at least four months to allow him to repay the loan. 
Transnational Bank has contracted Purple Royal Auctioneers to dispose of the property valued at over Sh200 million.
Court documents show that Bishop Yego borrowed Sh140 million from the lender in 2014 to build 50 apartment units on the property but the project failed after third parties, who had committed to buy the apartments bolted. The loan has since accrued interest of Sh13 million.
His bid to stop the bank from auctioning the apartments was first dismissed by High Court judge David Majanja and subsequently by the Appeals Court. 
Judge Majanja ruled that the clergyman failed to demonstrate clearly the deal he had on the table for the bank.
"According to the correspondence between the parties, the plaintiff has been in default since 2019. He has not met promise to settle the debt despite several offers by the bank to accept a settlement," ruled Justice Majanja.
The judge added that Yego based his complaint on the fact that he had struck a sale agreement with a third party, who was willing to buy the property at Sh200 million.
Bishop Yego, who was a close ally of former President Daniel Arap Moi, retired from the church leadership in 2019 after serving for 45 years. Transnational Bank was linked to Moi before its sale to Nigeria's Access Bank last year.