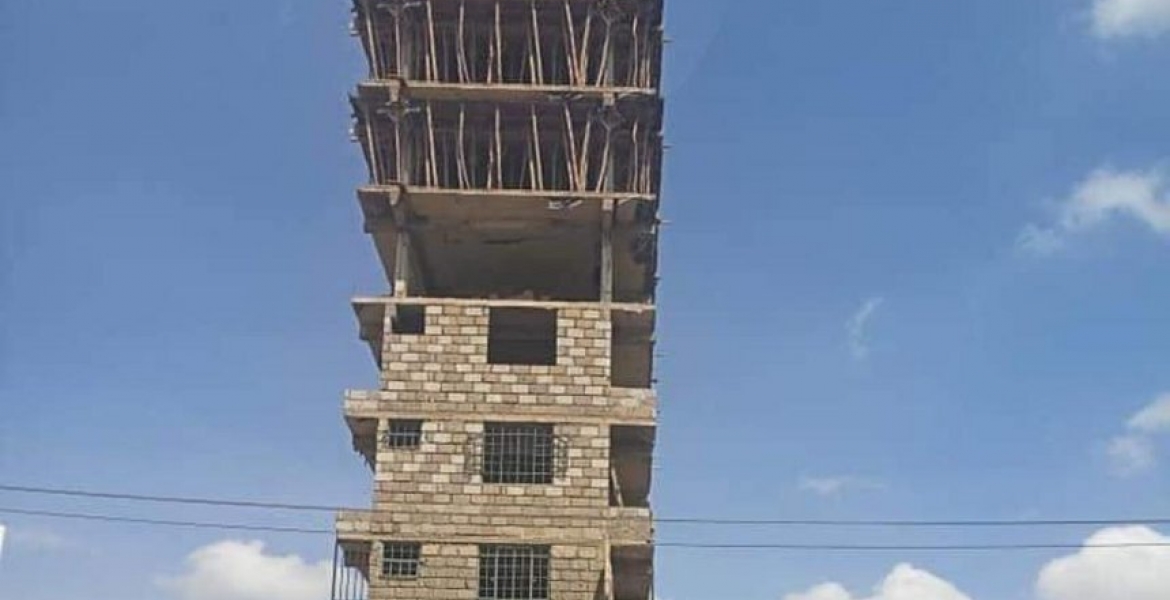 Officers from the Nairobi County government have on Friday arrested the owner of a Nairobi building that caused online uproar over claims that it is unsafe.
Caroline Wanjiru, the owner of the seven-storey building under construction in Kayole estate has been arrested following orders from Nairobi Governor Mike Sonko. Ms Wanjiru was nabbed moments before the demolition of the structure began.
The seemingly narrow building caught the attention of social media users who questioned how the owner obtained approvals from City Hall.
"Alert 🚨 Disaster Dear @MikeSonko How was this 📋APPROVED? This building shld be marked ❌ and 🏗️demolished. How many of such unsafe structures have collapsed resulting in deaths❓ Location: App Bee Centre, Harry's Tavern, towards Kayole," tweeted social media user Philip Ogola.
Governor Sonko says Ms Wanjiru ignored a demolition notice and continued constructing the faulty building without approval.
"My admin cannot sit back & watch innocent Kenyans trapped in collapsed buildings because of corruption. This morning a multi-agency team led by City Hall officials arrested owner of a condemned 7-storey building in Kayole for building without approvals/ignoring a demolition notice," tweets Sonko.
Ms Wanjiru faces charges of putting up a building without approvals by the Nairobi county government.