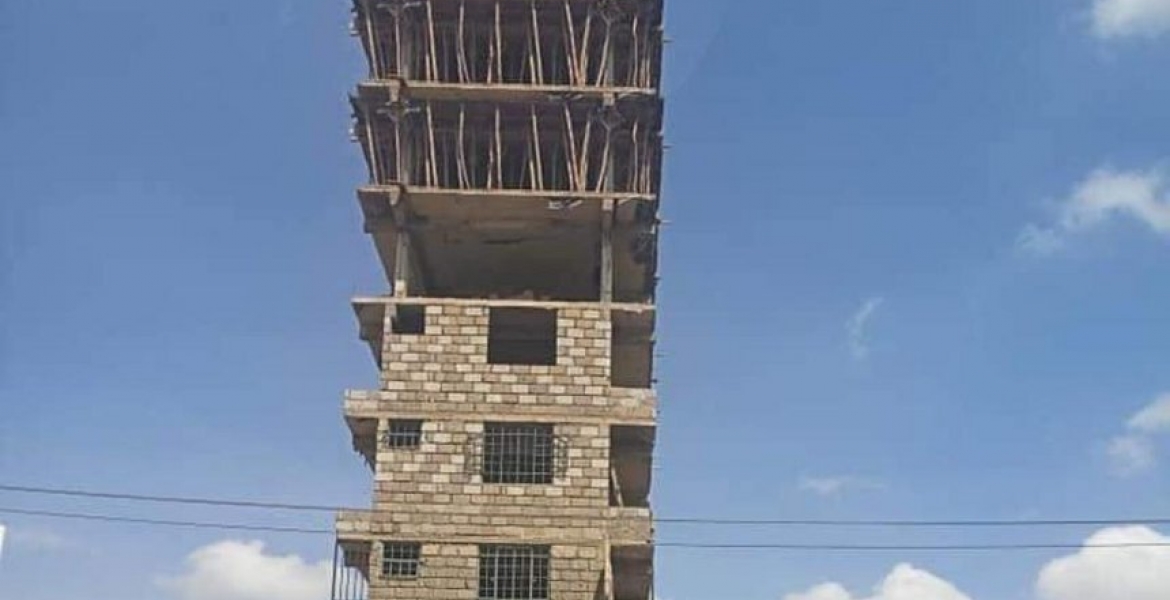 The county government of Nairobi has stopped further construction of a visibly defective building in the city and ordered its demolition.
In a notice, City Hall has asked the owner to bring down the seven-story building located near Beecentre roundabout along Kayole Spine Rd.
"You are hereby required to stop further construction immediately and submit architectural and structure plant," the notice reads.
A photo of the building has been widely shared on social media, with users raising questions on whether the building meets the required construction standards.
"This building spotted along spine road kayole at the Beecentre Roundabout is a disaster in waiting. Please do something before its too late," one social media user said in a tweet to Nairobi Governor Mike Sonko.
Authorities have in the past few months flattened illegal buildings in Nairobi including Airgate Centre (formerly Taj Mall), South End Mall, Ukay Centre and part of Oshwal Centre.
The crackdown on illegal structures has however stalled in recent weeks due to alleged lack of funds to facilitate the operation. The crackdown targets buildings sitting on riparian land, public land and road reserves.