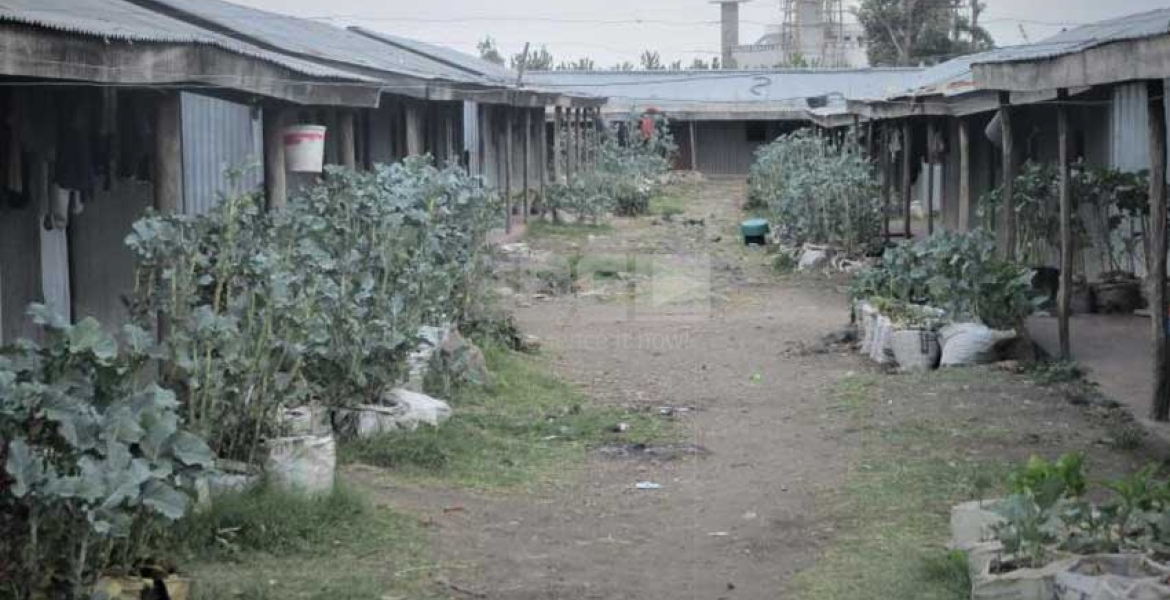 Details about a mabati-made estate in Kitengela belonging to President Kenyatta's family have emerged.
The iron sheet estate, located in Kitengela area along Namanga Rd in Kajiado County rakes in millions of shillings per year for the first family, Standard Digital reports.
Dubbed "Kwa Uhuru", the estate was named after President Uhuru before he joined politics and sits on an expansive farm belonging to the Kenyatta family, just a few kilometers from the fast-developing Kitengela town.
Income from the 20-year-old property is reportedly collected by a caretaker and an agent on behalf of the first family.
 
"Rent is deposited to an agent account then channelled to President's family. Rent is paid strictly before date 10 of every month failure to which tenants are ejected," a tenant told the Nairobian.
The estate is made of 200 housing units and a front perimeter wall with tenants paying Sh1, 200 monthly rent for each house and Sh1, 450 for a slightly bigger house.
Simple calculations translate to approximately Sh250,000 per month for Kenyatta family and Sh3 million annually.
Majority of tenants work at Exotic Penina Fields Group Ltd, a carnation farm locate near the estate while others are employed by Maasai Flowers Limited as well nearby farms and construction sites.
Kwa Uhuru is manned for 24 hours by security guards from a private company and has a borehole that provides tenants with water round-the-clock from two taps.
"Though there is that sense of pride and security because of who owns the estate, you can't leave your house open. But unlike other shanties we are far better and organised," said a resident identified only as Ondieki.
The shanty estate was initially set up to house workers of Kitengela Honey Products Farm, a Kenyatta family venture that failed to pick up.
"After work our men prefer to hang out at the entrance chatting and gazing at vehicles plying the Namanga road," a resident said.