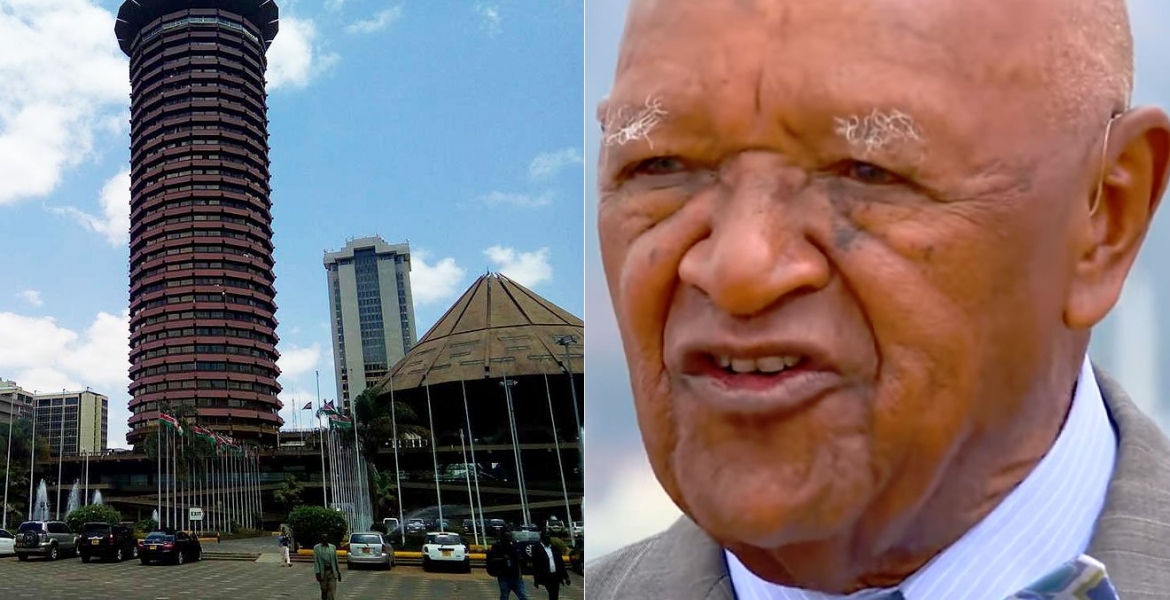 Veteran Kenyan architect David Mutiso has shocked many Kenyans after explaining what inspired him when designing the Kenyatta International Conference Centre (KICC) about 50 years ago.
Speaking in an interview with Citizen TV, Mutiso said he was inspired by a donkey's erect penis when drawing the iconic building in 1968.
He said he was given the contract to design the structure by then-Kanu Secretary General Tom Mboya, but that President Jomo Kenyatta kept revising the initial sketches to make it taller.
"They wanted to build a headquarter for Kanu. We started sketching, initially it was a simple four-storey building, it evolved with time. Every time we showed the President, he asked us to go higher and eventually we ended up with 17 floors," he said.
The structure located in Nairobi central business district went ahead to become the country's tallest building for several years.
Mutiso said Norwegian architect Karl Henrik Nøstvik worked with him in designing the building as a consultant architect.
"The initial tower was inspired by a donkey's penis," Mutiso explained.