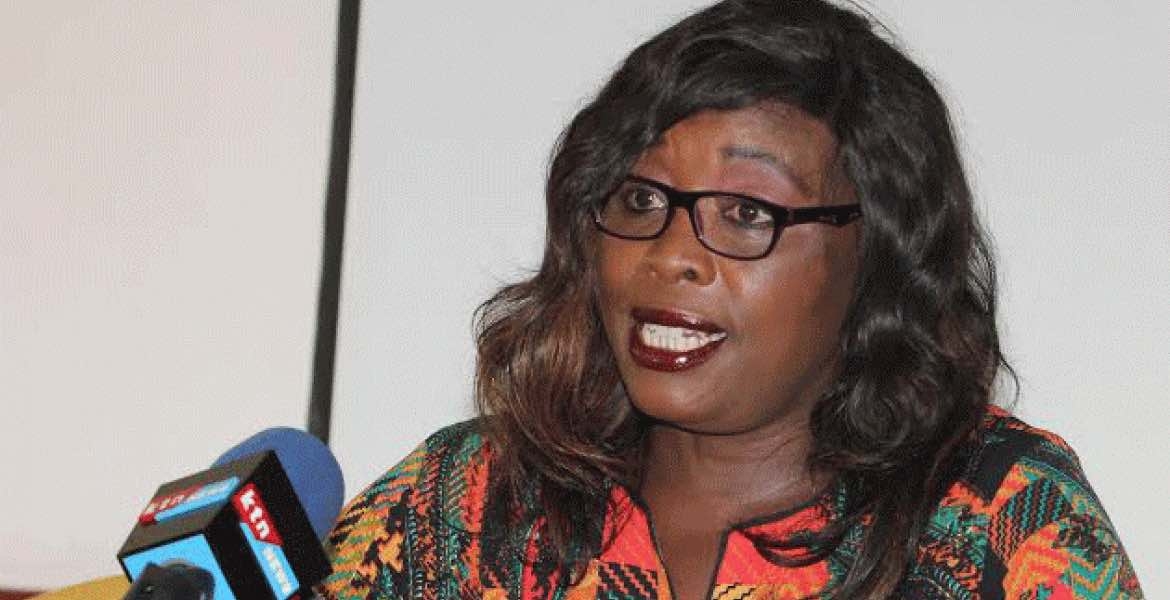 President Uhuru Kenyatta's cousin Kathleen Kihanya has claimed ownership of a prime parcel of land where an investment company is developing a Sh1 billion estate for sale.
The businesswoman has accused Banda Homes of misleading potential buyers on the land where the company is setting up 120 units of three-bedroom housing units.
Kathleen says the 20-acre piece of land located along Kenyatta Road three kilometers off Thika Superhighway belongs to her family, but that Banda Homes has been advertising it as its own.
"This land belongs to my family and we are now in the process of subdivision and issuing separate titles," Ms Kihanya told the Business Daily on Tuesday.
"Banda purports to have an agreement to buy part of this land, which is not possible because there is no title. They have erected a sale sign on the land and they are collecting deposits from people. My family had no idea," she added and cautioned buyers against purchasing the property.
"They are selling land that they don't have yet. Are they disclosing to the public the true facts? How can they honestly sell something they don't have?" she posed.
However, the real estate company through its director Paul Nderitu strongly disputes Ms Kihanya's claims, stating that they acquired the land from another Kenyatta kin, Kamau Ngengi.
"We have indeed purchased land about 20 acres hived off from a larger portion that neighbours the Kihanya family land," said Mr Ndiritu in an interview. "Ms Kihanya's claims are just malicious."
Banda Homes has advertised for sale three-bedroom units at between Sh4 million and Sh5 million.
"Acacia Front Estate consists of 143 units of three-bedroom all en-suite Bungalows. This is a hilly estate quite similar to the Beverly Hills in the US, the all en-suite three-bedroom bungalows are 138 square meters with perfect ambiance, spacious rooms and quality finishes," the developer says on its website.