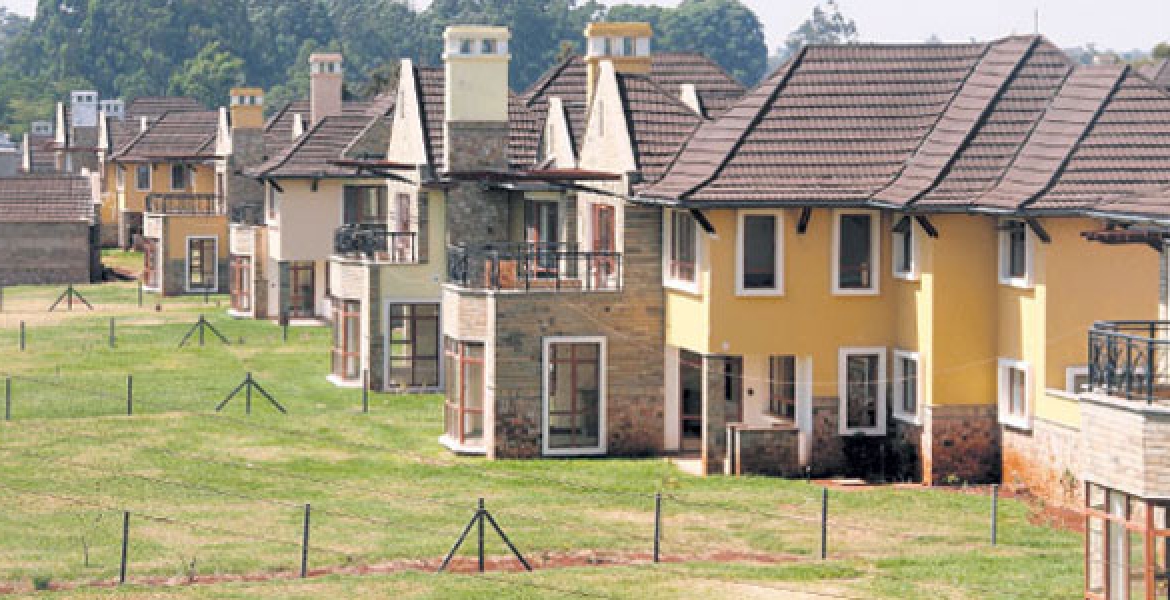 Kiambu county has been ranked the best place to own property after land prices in the area located west of Nairobi, rose the fastest in the past one year.
Likewise, land costs in the city of Kisumu also shot upwards in the same period to record the biggest increase, a newly released industry data shows.
The Land Price  report compiled by housing and property management company, HassConsult ranked Nakuru third in terms of rise in land rates, indicating the high of demand for property in the areas.
In the report, HassConsult says that land prices increased on an average rate of 14.72,  12.74 and 12.70 per cent in Kiambu, Kisumu and Nakuru respectively over the last half a decade.
 Ruaka estate in Kiambu recorded the highest increase in land price,  one acre of land selling at Sh83.1 million, up from Sh43.9 million five years ago. Kiambu's Kahawa Sukari also experienced a similar trend.
"Kiambu's exceptionally strong land price growth continued during the election year — driven by developers' search for affordable land around Nairobi, which is just 16 kilometres away," HassConsult said.
Machakos and Kajiado are other areas neighbouring Nairobi metropolitan that recorded a jump in land prices.
Kisumu posted a 12.74 per cent year-on-year growth rate,  an acre going for Sh6.97 million compared to Sh3.8 million in 2012.
"Kisumu has experienced a real estate boom as developers cash in on rising demand for housing, aided by reasonable land prices. Infrastructure developments in hospitality, real estate and shopping malls as well as devolution have helped attract investors from other towns," said Sakina Hassanali, the firm's head of development consulting.
Nakuru registered a 12.7 per cent year-on-year increase, pushing an acre of land to Sh4.58 million in 2017 compared to Sh4.5 million in 2012.
However, Kenyan capital Nairobi maintains its position as the county with highest land prices, averaging Sh189 million per acre, while Mombasa is second with Sh49.7 million.