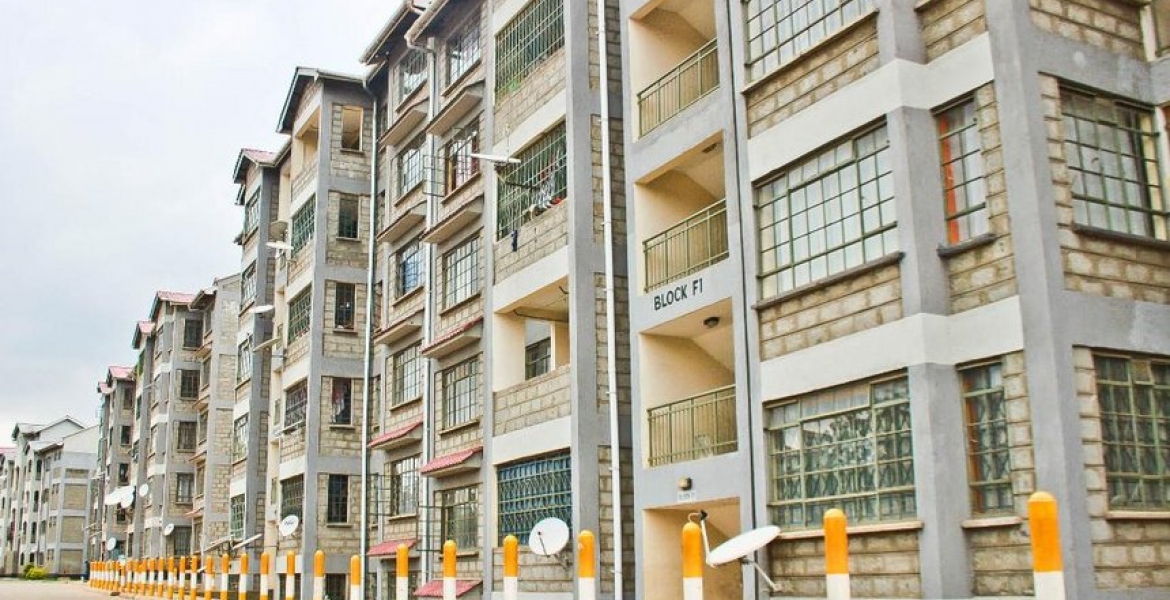 The government is set to launch the construction of 30,000 new houses in Nairobi in a move expected to significantly reduce rent rates in the city's middle- and low-end estates.
5,000 houses will be put up in Shauri Moyo, 20,000 houses in Makongeni, 3,000 in Starehe and 2,000 units in Park Road estates.
Construction of Shauri Moyo, Makongeni and Starehe units will begin within six months, while the ground breaking for the 2,000 units in Park Road will be within 90 days.
A majority of Nairobi residents use a large percentage of their monthly budgets to pay rent and the affordable houses will be a major reprieve for them. It is estimated that Nairobi has a housing deficit of about 1.85 million units.
"We've already spoken to setting up of the Kenya Mortgage Refinance Company within the next month. But what will define a changing Nairobi will be the breaking of ground for three flagship projects as part of the President's Big Four agenda," said the State House Spokesperson Manoah Esipisu.
HassConsult research and marketing manager Sakina Hassanali said that the planned affordable housing project will lead to more efficient use of public land and could lead to rise in land prices.
"Land in Nairobi contributes a significant portion of the unit cost of a house and offering developers of affordable housing free land, makes real the likelihood of prices easing on the apartment market," said Ms Hassanali.
More than 500,000 Kenyans reportedly move from rural areas to Nairobi in search of jobs annually, further shooting up the city's housing 
deficit.
Real estate developer Daniel Ojijo welcomed the state housing plan, but noted that the initial 30,000 housing units will have little impact.
"30,000 units is still a small number to bring rents come down," said Mr Ojijo.
"The demand for housing is much higher. More units need to be brought to the market to alleviate current shortage and high rents."