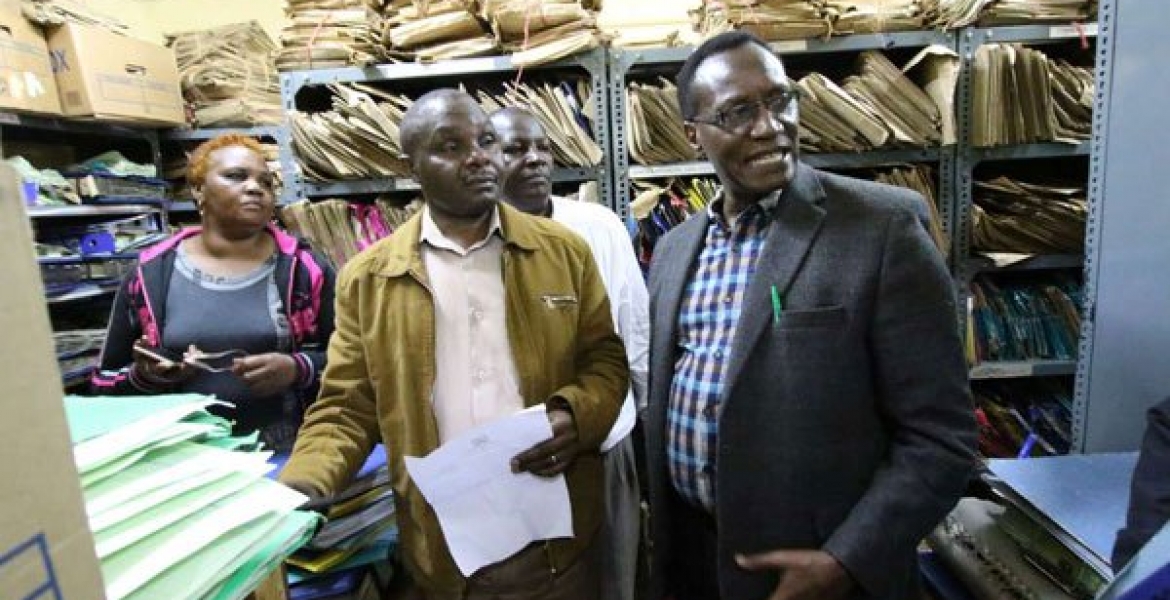 Land Cartels are now taking advantage of hundreds of Kenyans whose land leases have either expired or are about to expire.
The cartels are banking on the unsuspecting Kenyans to snatch the valued asset from them.
Since the Land Act, Land Registration Act, National Land Commission Act and Community Land Act took effect, no clear regulations have been developed giving guidelines on expiring leases, creating a loophole that the cartels exploit to bend the law and take over people's property without their conscent.
It has emerged that private developers are now scheming with officials in the Ministry of Lands to fraudulently process lease extensions or renew land leases.
National Lands Commission official Abdulkadir Khalif named Nairobi's city center, Westlands, Parklands, Ngara and Mombasa as the most affected areas.
It has emerged that cartels are scouting for land registered in the names of legitimate owners who have died dead or that has or is about to expire and use unorthodox means to acquire them.
In 2016, the Cabinet halted the renewal of land leases to tame the cartels that were forcibly taking over property from people whose leases were expiring, but in June this year, the ban was lifted through a Kenya Gazette notice signed by Lands Cabinet Secretary Jacob Kaimenyi.
This has opened the avenue for cartels to acquire leasehold properties in the city in collusion with unscrupulous lands officials.
Even when the law is clear that priority for renewal be given to those occupying the land, the conmen are using forged documents and hired goons to dispossessed property from rightful owners, by forcibly evicting them.
"Cases have been reported of legitimate files being hidden. Some people have been quietly working on the process of renewal of leases in their names and have been delaying the registration of the legitimate owner but hastening to give the crooks a new lease," Khalif said.
In an instance on December last year, the Nairobi County government said a disputed parcel of land in Westlands, a house was forcibly demolished by a gang, belonged to Nazmudin Kurji. People who claimed ownership of the house owned by the elderly Kurjis stormed and demolished it, leaving him homeless.
It was later established that although the lease of the house had expired as it was issued in 1904, no other party had applied for it. Governor Evans Kidero said county land officials were not aware the lease had been renewed under someone else's name.
In yet another example, two Asian brothers accused a developer by the name Tarabana of building on their land in Ngara. Harbhajan Singh and Mr Jaswaran Singh said the company bought the land from another firm, Rospatech Ltd, which had taken over the land by forging documents by circumventing lease renewal procedures.
Businessman, Mr Karim Jetha, a director of Sayani Investments, which owns Caxton House on Kenyatta Avenue, also confessed there were fraudulent efforts to dispossess them of the property.