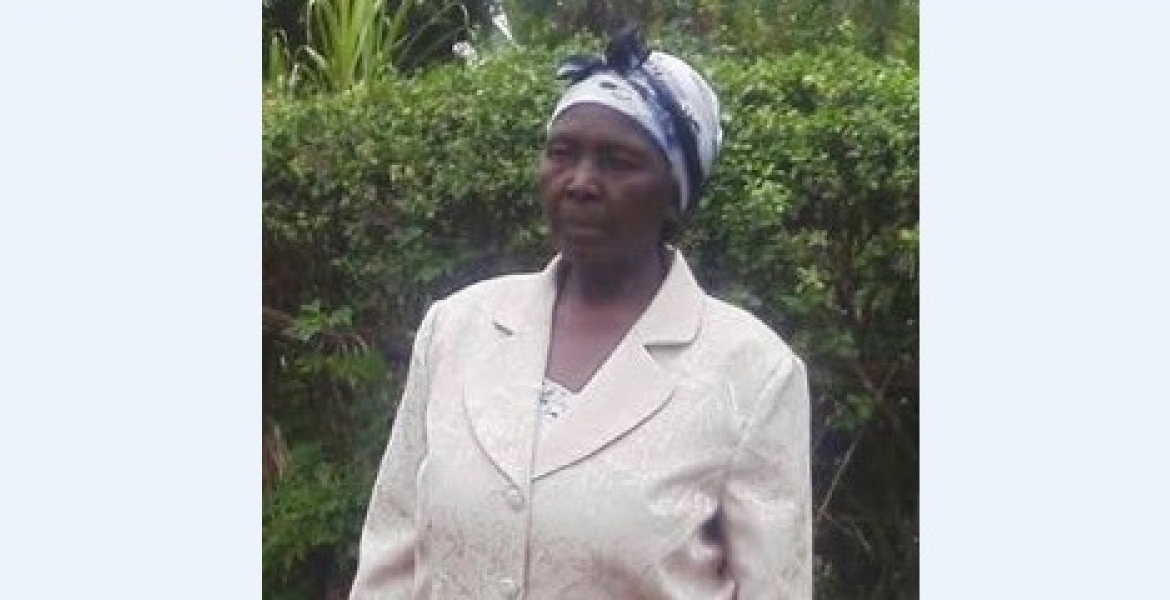 The late Dorothy Karia Mugo (Sunrise 1937 - Sunset February 8, 2018)
It is with great sadness to inform you of promotion to glory of Dorothy Karia Mugo on February 8, 2018 after a short illness. She was wife to the late Mugo Nganjiu.
She was mother to Fedis Njeri Nganga of Baltimore, MD, Catherine Kanyua, Nancy Kainyu, Anderson Murungi, Watson Murithi, Franklin Kinyua, the late Kageni, Dennis Mutembei.
Mother-in-law Dr. Julius Kinyanjui (Baltimore, MD), Gerald Miriti, the late Clifford Mbae, and others
Grandmother to Esther Nganga (Baltimore), Lauren Burbey (Baltimore), Anthony Kinyanjui, Doreen Gataka, Maureen Mwende all of (Nairobi) and many others.
Family and friends are meeting daily for prayers and support from 7pm at 601 Mcconnell Court Middle River MD 21220.
Memorial Service will be at 4pm on Saturday February 17, 2018, at Elimu Center 9600 Pulaski Park Drive Suite 115, Middle River, MD 21220.
For donations, checks can be drawn to Fedis Nganga or sent via her CahApp account (443-554-2366 or $wyattng).
For more information please contact:
Julius Kinyanjui: 443-554-2366
Fedis Nganga: 410-371-3442
Dr. Kuria: 301-512-8535
Pastor Mugweh: 410-236-5401
Karanja Mwaura: 410-409-9340
Julie Weche: 410-303-3335
"The LORD gave and the LORD has taken away; may the name of the LORD be praised." Job 1:21.