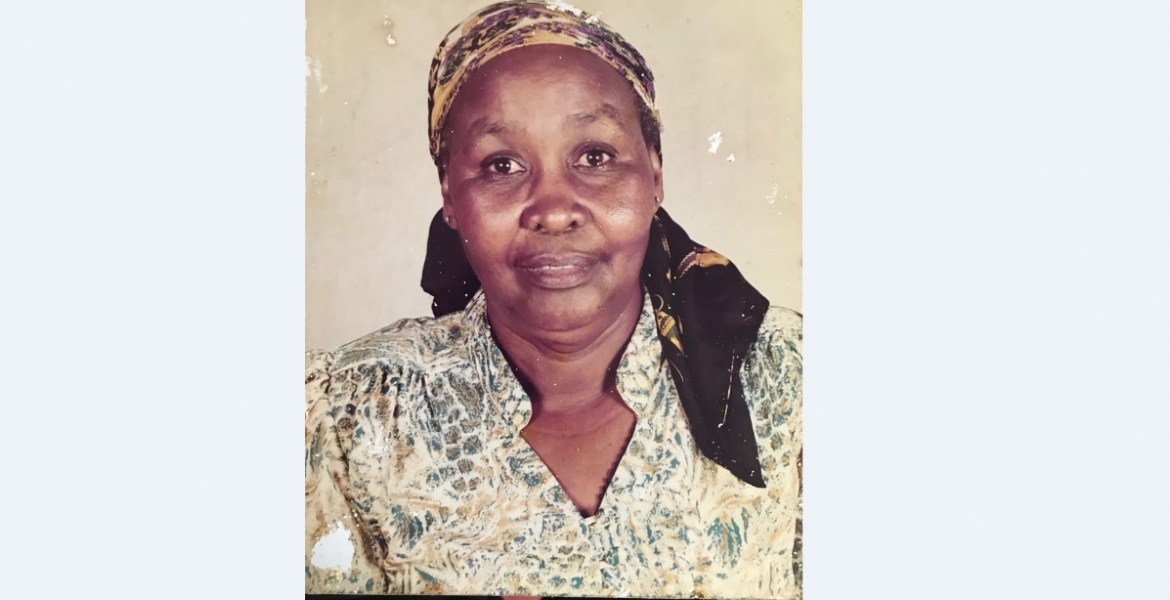 It is with profound sorrow and acceptance of God's will that we announce the passing of Margaret Njeri Gacuca of Ruthimitu village, Waithaka, Dagoretti, Nairobi County.She was loving wife to the late Edwin Gacuca  Kibue.
She was mother to Mugo Gacuca, Nancy Mugo, Karanja Gacuca, grandmother to Sharon Kimemia, Marcus, Malcom, Martin Mugo, all of Baltimore, Maryland.
She was also dear mother to Kibue, Ciru, Nyoike and Njau Gacuca and grandmother to several grandchildren.
Friends and family will be meeting daily at 7:00pm for prayers at the Mugo's residence; 2117 E. Boundary Avenue, Rosedale, MD 21237.
A memorial service will be held on Sunday, February 11th, 2018 at 4:00pm.
Venue: Elimu Center, 9600 Pulaski Park Drive, Suite 115, Middle River, MD 21220.
Contributions towards funeral can be done via Cash app # (443) 838-5028, or $Nanyfab
For info, please contact;
Mugo Gachucha: (443) 838-4802
Nancy Mugo: (443) 838-5028
Stephen Mwangi: (443) 621-0551
Kiguru Kimani: (443) -804-5907
Kuria Mbuguiro: (301) 512-8535
Francis Mwangi: (443) 616-6433
Jane Njagua: (443) 253-0972
Hilda Kinyanjui: (443) 798-1661
Christine Okoth: (443) 604-6268
Simon Munga: (443) 943-4298
Karanja Gacuca: (646) 675-9324