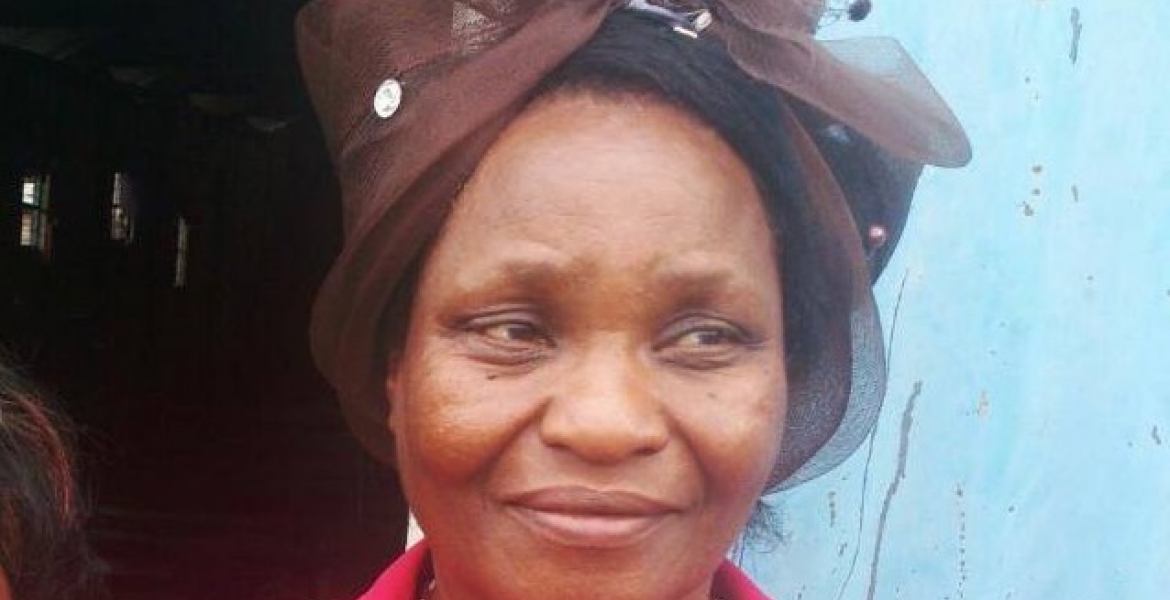 The cruel hand of death has robbed us of our dear mother, Mama Damaris Omariba of Kisii, Kenya.
Mom came to the USA to visit on November 10th, 2017. This was a joyful reunion after 17 years being apart from this family in the USA. She had a chance to meet grandchildren whom she had never met and we were overjoyed.
Four days after her arrival, she began to complain of fever-like conditions and we took her to be examined at Christiana Hospital. After examinations and labwork, she was admitted the following morning for further examinations.
Because they were unable to diagnose her condition immediately, she lay in hospital awaiting results of the battery of tests she was subjected to. Given the fact that she had recently come from  Africa, it was initially assumed she may have a tropical disease and most of her labwork and tests had to be sent to the CDC for dianosis. For almost a month, she was undergoing testing. he family provided her medical history which prompted further diagnostic tests.
At this point she was diagnosed with Stage 4 Lymphoma which is aggressive in nature. Mom and the family were informed of different treatment options and likely outcomes given the advanced nature of her illness. The prognosis was fair and mom wholeheartedly gave consent for recommended care. Her desire was to get well so she could spend quality time with the grandkids. She had promised to teach them KiKisii and Kiswahili and the grandkids were full of anticipation awaiting her discharge.
When the aggressive treatment that was prescribed commenced, it took her by storm and the medications affected her vital parts. Her liver and kidney were affected by the chemotherapy and were not able to cope with the medications.
The doctors tried to adjust treatment to slow down damage to the vital organs. However, while undergoing treatment, Mum succumbed to the effects of a combination of chenotherapy and Lymphoma.
Mum was called to be with the Lord in the presence of her daughter, Mary son in law George Mecheo and  her grandson Victor, who had accompanied her on her trip to the USA. Victor, who was raised by Mama has always been by her side throughout her life.
A CELEBRATION of LIFE FOR THE LATE BISHOP DAMARIS OMARIBA.
The Family and Friends of George and Mary Mecheo request your presence and support to help send Mama's body to her final repose in Kisii, Kenya.
The ceremony will be held at Pastor Kamau's Church at 60 Fir Avenue, Bear, DE, 19701 on Saturday, 12/23/2017.
Viewing starts at 3:00PM and Memorial Service will commence at 5:00PM to 7:00PM.
The Organizing Committee continues to request for financial, spiritual and moral support to defray funeral and transportation expenses.
Visitation for prayers and fellowship is held every evening from 6:00PM at the Mecheo Residence  at 107 Germantown Ct, Newark DE 19720.
*Kindly send your support via;*
*CashApp: $MariaOmariba*
*Phone: ‭+1 (302) 384-5366‬*
gofundme.com/4vnorqg