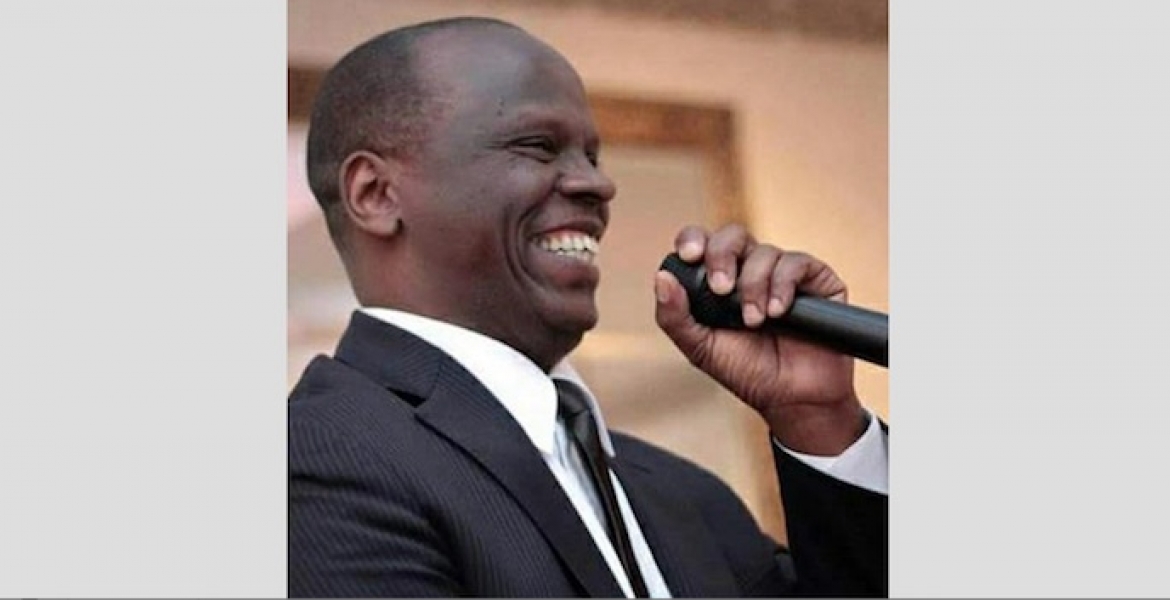 It is with a heavy heart that we announce the death of Bishop Dr. Josiah Thuku Kambutu of of Annandale Virginia on Thursday,  June 1st, 2017. Dr. Josiah Thuku was born on December 13th, 1953 in Nairobi, Kenya. He was diagnosed with Pancreatic Cancer in September, 2016 and continued treatments until his passing.
He was the Founder of House of Fellowship Church of God in Springfield, Virginia where he served faithfully as the Senior Pastor.
He has left behind his Wife Joyce Thuku, sons Irungu, Mwanzia, Moses, Karungu, Joshua and daughter Kafura.
Friends are meeting daily at the Family Residence located at 4440 Briarwood Ct. S. Annandale, VA 22003 on Mondays to Saturday at 7:30 pm and on Sundays at 6:30 pm.
We gratefully appreciate your kind contributions and donations towards the burial expenses.  Donations are being made through :
Deposit to Bank of America:-

Joyce Thuku
Account # 435041610587

Checks in the name of:- Joyce Thuku and Mail to  5533 N. Morgan St. Apt 304 Alexandria VA 22312.
GoFundme Account: www.gofundme.com/Dr-Josiah-Thuku
CashApp:  Irungu Thuku 703 635 5170 ($irunguthuku)
For more information please contact the following persons:
House of Fellowship Church
Sister Janet Otieno (HOF): 571 723 1717
Sister Meggie  Waruri  (HOF): 703 389 6633
Brother Peter Kamau (HOF): 571 529 3228
Sister Brenda Sanya (HOF):  571 286 7246
Pastors Committee
Dr. James Njoroge: 571 383 7244
Evangelist Isaac Kariuki: 240 426 5633
Pastor Peter Osano: 301 693 3771
Pastor Steve Musau: 703 401 4486
Pastor Jean Bosco: 254 720 969 839
Pastor Geoffrey Gatambia: 301 802 8794
Bishop Martin Mwangi: 240 421 8222
Bishop Grace Kariuki: 540 216 6191
Freddy Muroki: 202 486 3081
Pastor Peter Gachira: 571 431 9191
Rev. Dr. Kihiu: 859 230 7292
Pastor Boniface Kanani: 240 370 9753
Pastor Andrew Mugo: 301 300 2772
Eric Ndaka: 301 467 5910
Pastor Julius Bii: 240 765 9894
Bishop Paul Mulani: 240 751 3152
Pastor James Ngige: 240 646 2776
Pastor Richard Rotich: 240 765 9776