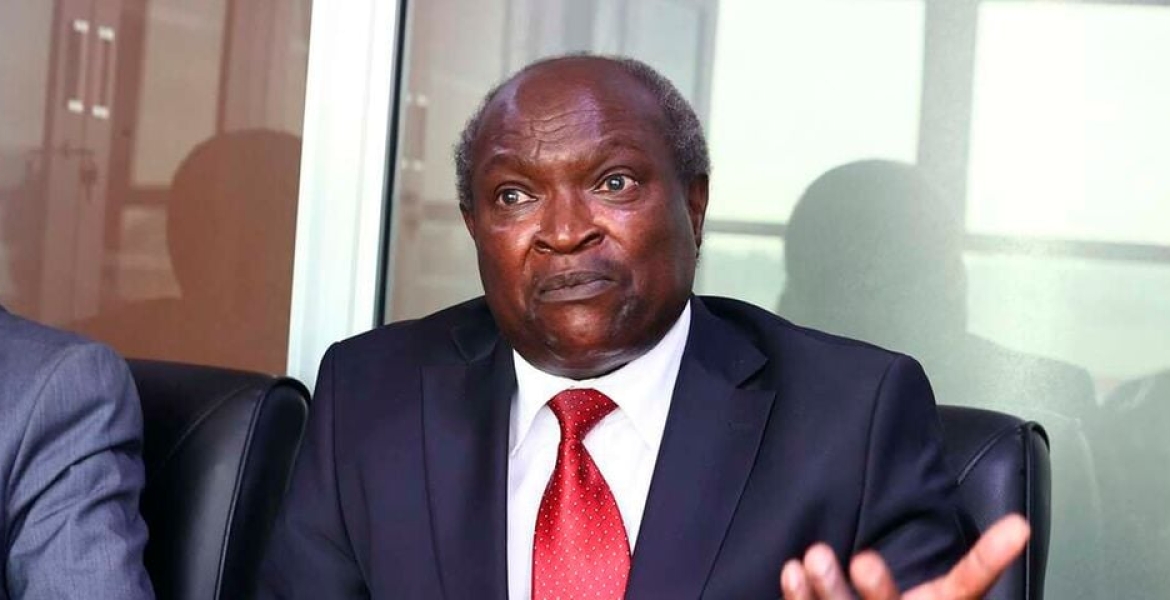 Jacob Ocholla, the man alleging to be former President Mwai Kibaki's biological son, claims his life is in danger.
Ocholla, 62, claimed two men riding a motorcycle trailed him as he was driving towards James Gichuru road in Nairobi on Wednesday.
He told Nation that the men first knocked his car with the motorbike, forcing him to pull off the road thinking it was an ordinary accident. His car got a minor scratch but the men did not stop.
Ocholla said he continued with his drive, only to encounter the same men while joining James Gichuru road. 
"I noticed that they are the same people and that's when I immediately took my water bottle and threw it at them. They lost balance and I saw they were armed with a pistol. I immediately drove off towards the Village Market," Ocholla said.
"I have not eaten ever since because I am in shock. I have told the police everything and I want it to be known to Kenyans that whatever happens to me, I have already recounted everything." 
He reported the incident to Spring Valley police station on Thursday and investigations are underway.
Ocholla moved to court last year seeking official recognition as a biological son and beneficiary of Kibaki's multi-billion-shilling estate.
In the case, he wants the court to compel Kibaki's children Judy Kibaki, David Kagai, Jimmy Kibaki and Anthony Githinji to disclose whether his name was included in a will left behind the former president, who died in April 2022.
He also wants the court to order a sibling or paternity DNA test to establish whether the late president sired him. Alternatively, Ocholla sought orders for the exhumation of Kibaki's body for extraction and collection of samples to be used in a DNA paternity test.