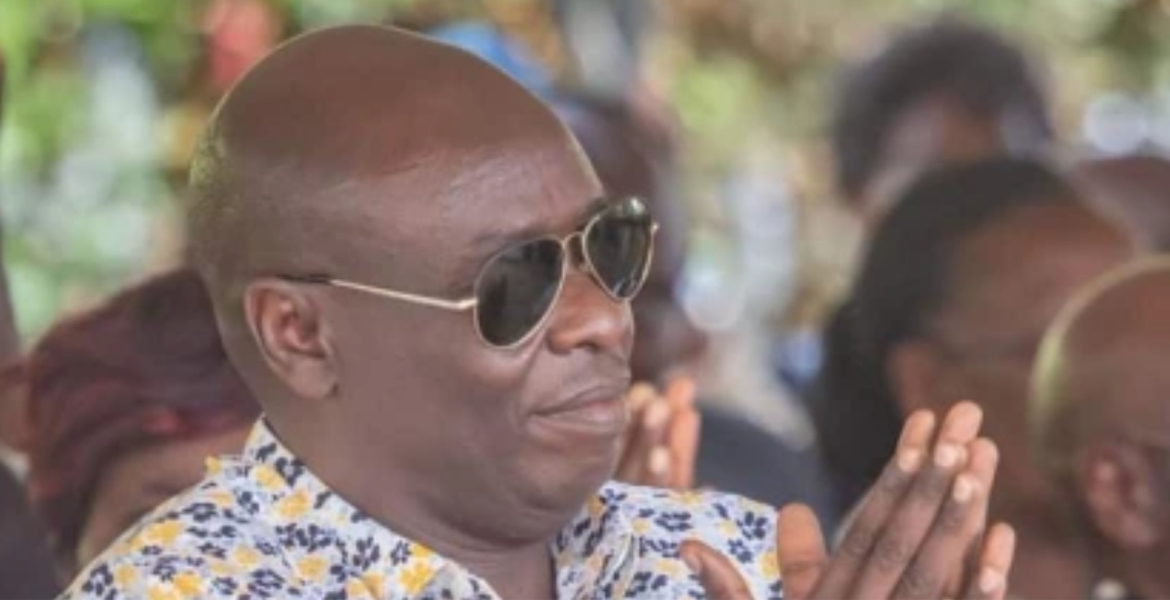 Deputy President Rigathi Gachagua is set to reward Ivy Chelimo, the woman who came up with his now popular nickname 'Riggy G.'
Gachagua says he has invited the young lady for a dinner and is ready to give her any kind of support she needs even if it means sacrificing part of his monthly salary. 
"The young lady who decided that the name Rigathi Gachagua is a little bit difficult and not melodious, and thought to give me the name Riggy G, I said it's a good name. To encourage our young people, I took up the name with good stride. I have told my sons to look for that girl to come we have dinner," Gachagua told Citizen TV in an interview.
"I want to encourage that young girl and I will see what I can do for her. I can see from my salary to boost her so that she will be able to do something."
The deputy president added that he embraced the moniker in a bid to encourage young people to practice their craft, reiterating the Kenya Kwanza administration's commitment to ensure youths maximize their talents and capabilities.
"Our young people are phenomenal, they are so talented, creative and nobody has ever given them a chance. The William Ruto-led administration is saying that this is the day that we can allow our talented young people to convert that talent into a source of income. We want people who have a talent to convert that talent to become a livelihood," he added.
Reacting to Gachagua's invite, Chelimo tweeted: "I have shed tears but never like tonight. Waaah God really saw and heard me. Who is God?! Y'all I've cried today."
Chelimo, a lifestyle content creator who recently graduated from the Catholic University of East Africa (CUEA), said she came up with the 'Riggy G' epithet by chance as she followed the proceedings of the televised deputy presidential debate in July.
"You know how you can't actually mention a politician just because sometimes you don't want that traction on your page. That was me then but I was like let me just mention him because he was winning the debate anyway," Chelimo told NTV in an interview.