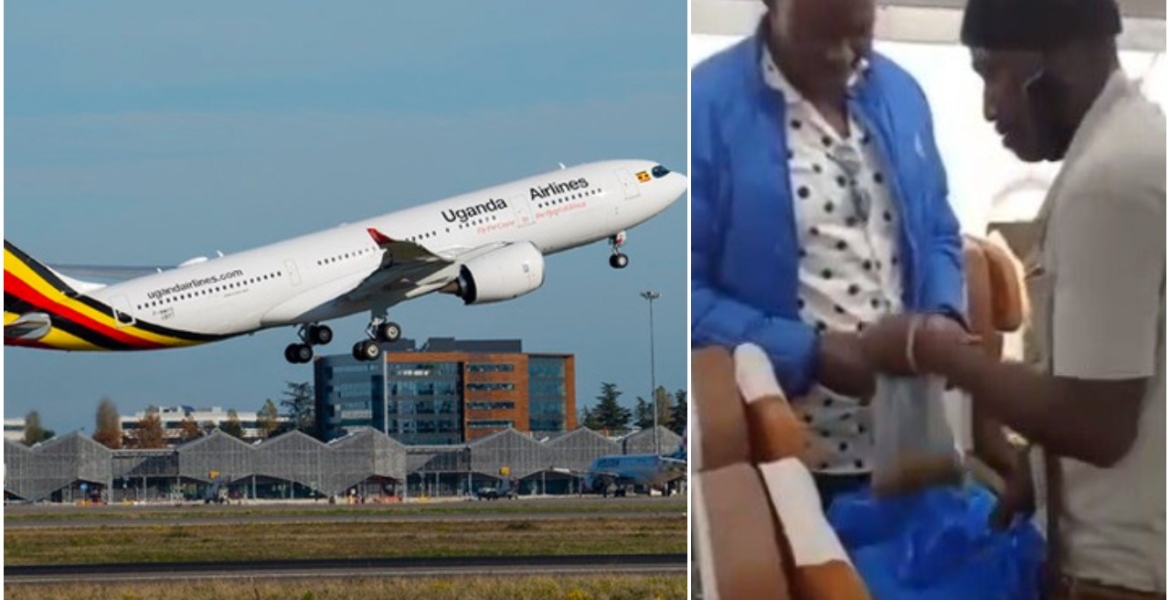 Uganda Airlines crew members have been suspended for allowing a passenger to hawk grasshoppers inside a flight.
This comes after a video showing the man selling grasshoppers, locally referred to as nsenene, to passengers aboard a Uganda Airlines flight went viral on social media on Saturday.
The man, who has since been identified as Ronald Mubiru, is seen holding a blue polythene bag while announcing that he is selling nsenene, a Ugandan delicacy.
Uganda's minister for Works and Transport Edward Katumba termed the incident as terrible and ordered the suspension of all crew members responsible for organizing the flight except those in the cockpit.
In a press release, Uganda Airlines said "we don't condone the acts of the passenger selling Nsenene and low standards of serving it to people who were buying it."
"This happened at a time when our passengers were boarding, and it was disruptive. Some of our customers enjoy Nsenene. We understand they (grasshoppers) were not in plenty this season hence the excitement," the statement reads.
"We are in talks with passengers involved, and if there is another occurrence of such conduct on board, the passenger will be off-loaded without further consideration."
The national carrier says it will consider adding nsenene delicacy to its menu for both local and international flights on request.
"We are considering adding Nsenene, a Ugandan delicacy, to our menu for regional and international flights on request," it stated.