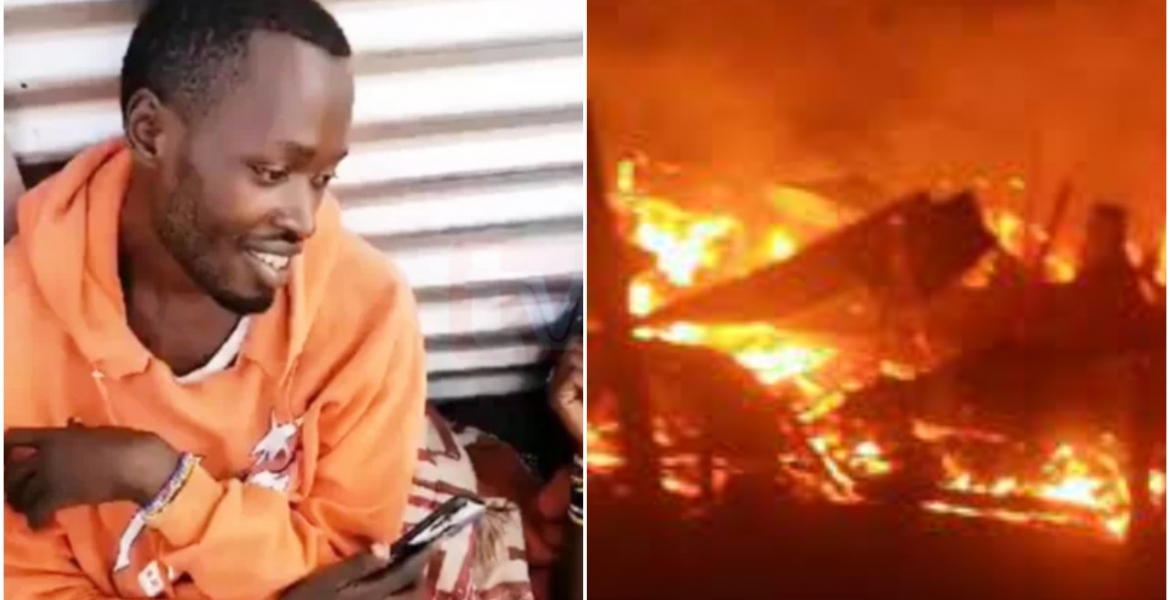 A Ugandan man who sustained serious burn injuries in a homophobic attack at Kakuma Refugee Camp in northern Kenya has died.
Chriton 'Trinidad' Atuhwera passed away on Monday at Kenyatta National Hospital (KNH) where he had been admitted for nearly a month following the March 15th attack.
"We offer our deepest condolences to his family and friends. Chriton's death was preventable," Amnesty International Executive Director Irungu Houghton said in a statement.
The 22-year-old fled to Kenya from Uganda after he was outed as a member of the Lesbian, Gay, Bisexual, Transgender, and Queer (LGBTQ) community. At the time, Chriton was pursuing a course in Business Administration at a Ugandan university.
Chriton and a colleague named Jordan were burnt after a Molotov cocktail was lobbed into Block 13 at the refugee camp, which houses members of the LGBTQ community. 
The two received first aid at Clinic Six within the camp before they were ferried to Lodwar Hospital, 123 kilometers away. 
"They then waited a further two days before our demands to have them airlifted to a suitable hospital in Nairobi were heard," says the Black LGBTQ Migrant Project (BLMP).
The two were later flown to KNH in Nairobi, where it was established that Chriton had other health conditions for which he was also receiving treatment.
"Unfortunately, his condition deteriorated and, despite the medical team's best efforts, he passed away," said Fathiaa Abdalla, UNHCR's Representative in Kenya. 
She added: "We urge the Kenyan authorities to accelerate their investigation into the alleged attack and hold those responsible to account." 
Amnesty International says UNHCR and the government should be held accountable for the attack on Chriton and his friend.
"Until the killers of Chriton 'Trinidad' Atuhwera have been placed in a court of law and camp security measures improve, both the government of Kenya and UNHCR must continue to be held accountable for the safety lapse that has claimed his life," said Houghton.
He added: "We salute Kenya's commitment to be a sanctuary country for all regardless of their sexual orientation and gender identity."
His body is set to be repatriated back to Uganda for burial.