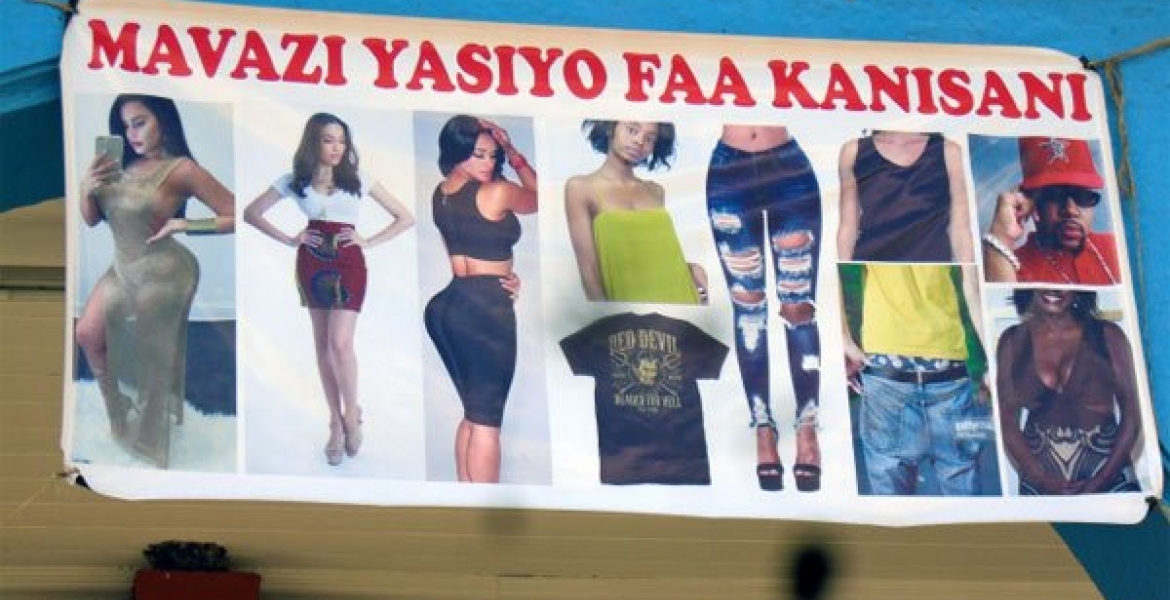 A Nairobi-based Catholic Church has caused a stir online after it released a banner bearing images of types of clothes that worshippers are prohibited from wearing.
St Peter Claver's Catholic Church indicated that the types of clothes were banned on grounds of indecency. The banner, which is conspicuously hanged at the church's entrance, is headlined: "Mavazi Yasiyofaa Kanisani," loosely translated to mean, clothes that have been banned from the church.
The banner bears images of people wearing miniskirts, caps, dresses with long and exposing slits, tops that expose cleavage, sagged pants, rugged jeans, and t-shirts with weird printings.
The church did not state what will happen to congregants who choose to break the new rules on the dressing.
Social media user @kyaritieakwabi said: "They should have used photos of the washirika who r inappropriately dressed sio za download."
@joeAdmin1 noted: "Anyway the Catholic church isn't safe for your kids...  So we are all boycotting."
"What you wear to a dance hall or disco should not be the same as what you wear in church," Rosalia Alexis said.