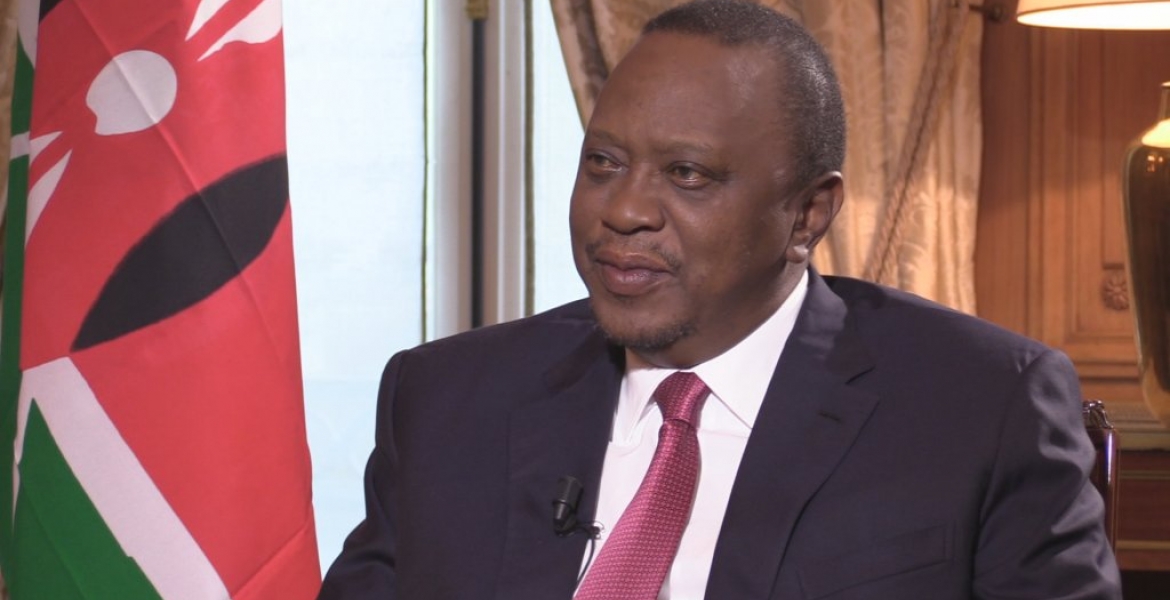 President Kenyatta has insisted that homosexuality is an unacceptable practice in Kenya.
Speaking in reference to an upcoming conference in Nairobi organized by Lesbian, Gay, Bisexual, and Transgender (LGBT) groups, Kenyatta said the government will do everything to sieve out that which goes against societal values and traditions held by Kenyans.
LGBT groups are set to hold the International Conference on Population and Development at Kenyatta International Convention Centre (KICC) on November 12th. 
"There are a lot of things about our traditions and culture that are very good. And I will not tire to speak. There are other things that some people will come to teach us next week which we will refuse because it is not in line with our culture and thoughts," Kenyatta said while referring to the event.
Uhuru, who spoke at State House when he met community elders from more than 20 counties, however, noted that it would be incumbent upon attendees to choose what suits their private lifestyle. 
"We cannot say we will swallow all that is brought to us. We will sieve out those that oppress us and uproot those that which does not align with our culture. We welcome the world next week to come and discuss together but everyone will have their stand," he added. 
In an interview with CNN in 2017, Kenyatta termed homosexuality as a non-issue in Kenya.
"I want to be very clear…I will not engage in a subject that is not of any major importance to the people and the Republic of Kenya."
"This [homosexuality] is not an issue, as you would want to put it, of human rights. This is an issue of society, of our own base as a culture, as a people, regardless of which community you come from," he stated.
In May this year, a three-judge bench comprising Justices John Mativo, Roselyne Aburili, and Chacha Mwita declined to repeal clauses of Kenya's penal code that criminalized gay sex.