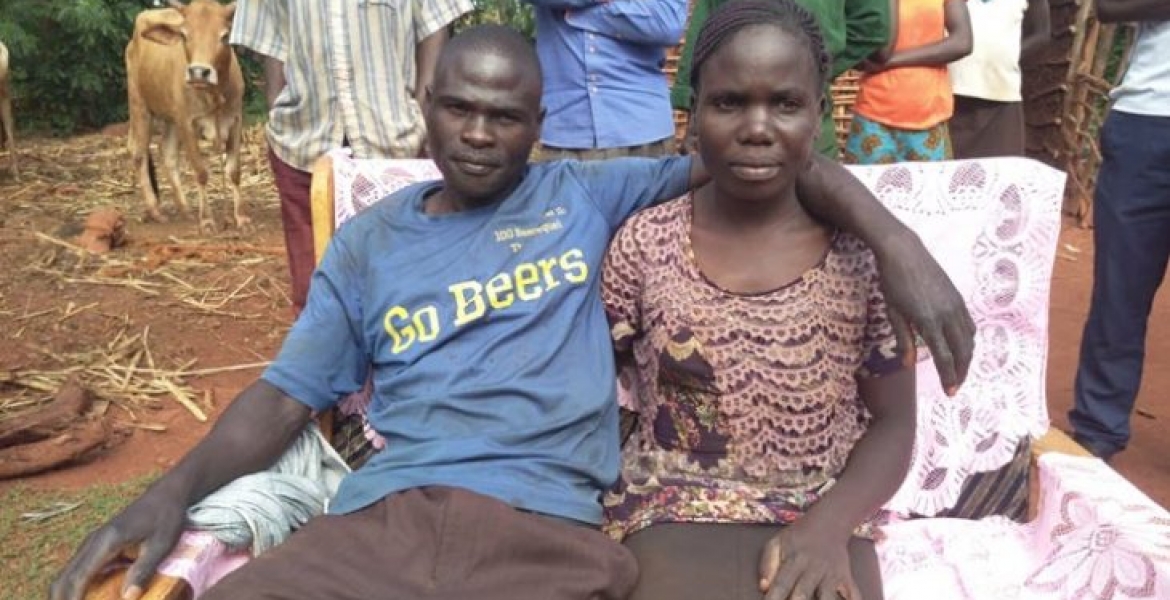 Two Kenyan couples hit headlines on Monday after they resolved to switch couples in 'search of happiness.'
28-year-old Lilian Weta, a mother of three, and 29-year-old Milicent Auma, a mother of two, agreed to take each other's husband for the sake of finding happiness and peace of mind.
Speaking to the media, Ms. Weta explained that her husband Kevin Barasa had taken Ms. Auma as his second wife last month. Ms. Auma, who was already married to Christopher Abwire, dumped him to become Barasa's second wife.
Aggrieved by her husband's decision to marry a second wife, Ms. Weta offered herself to Ms. Auma's husband Abwire and proposed they get married.
On his part, Abwire said his first wife Auma left their home without notice only to later learn that she had been married by Barasa as a second wife.
In an attempt to settle the matter, the two couples met for discussions where they struck a deal to permanently switch partners.  
Barasa told reporters that he is happy with the arrangement, adding that he has found peace of mind and happiness with his new wife.
Elders at Siroba Village led by Hector Osuru said the incident puzzled them but they respect the couple's decision.