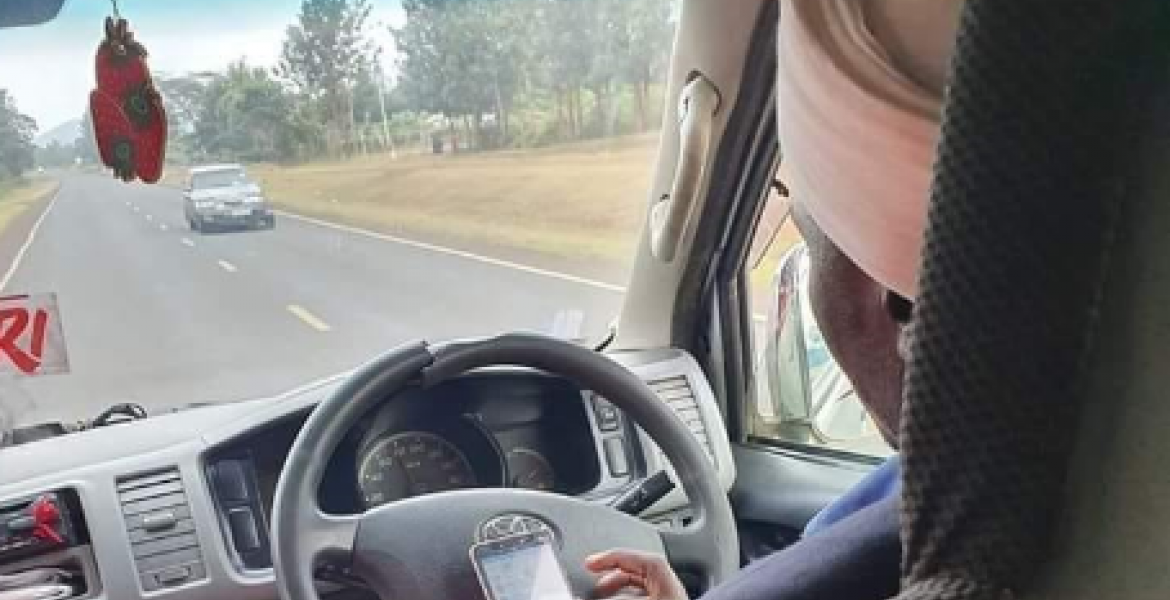 Photos of a Kenyan matatu driver who was captured using his mobile phone while doing 80km/h has gone viral on social media, sparking outcry.
The pictures were first shared online on Wednesday by a Facebook user identified as Kisii Bin Kisii who was seemingly among the passengers aboard the vehicle.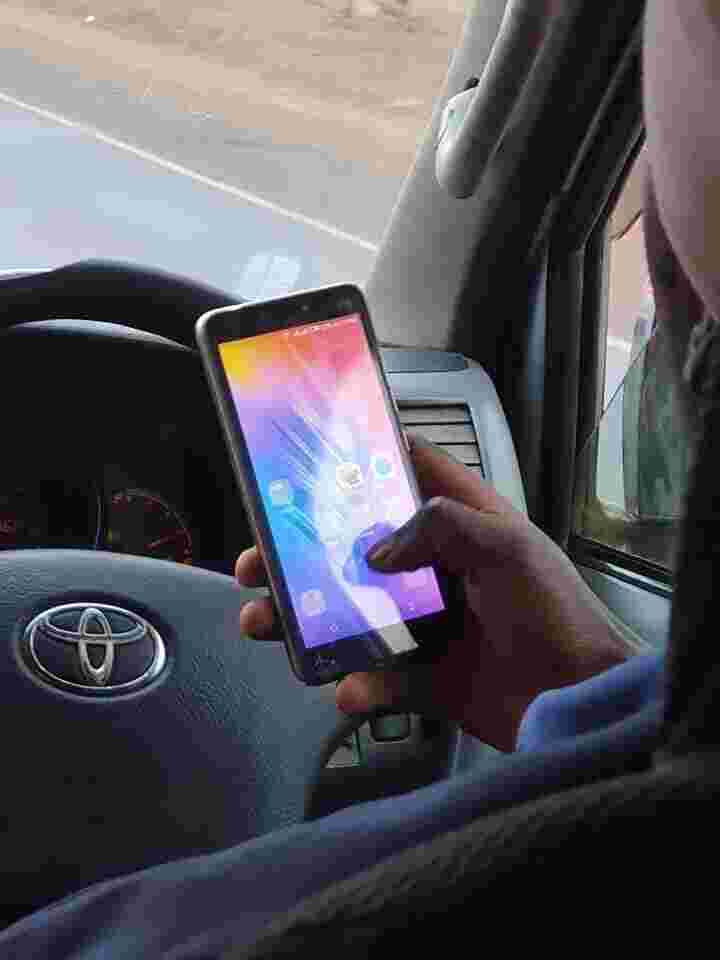 In the photos, the Akorino driver is busy on his phone sending a text message and appears less concerned about the steering wheel.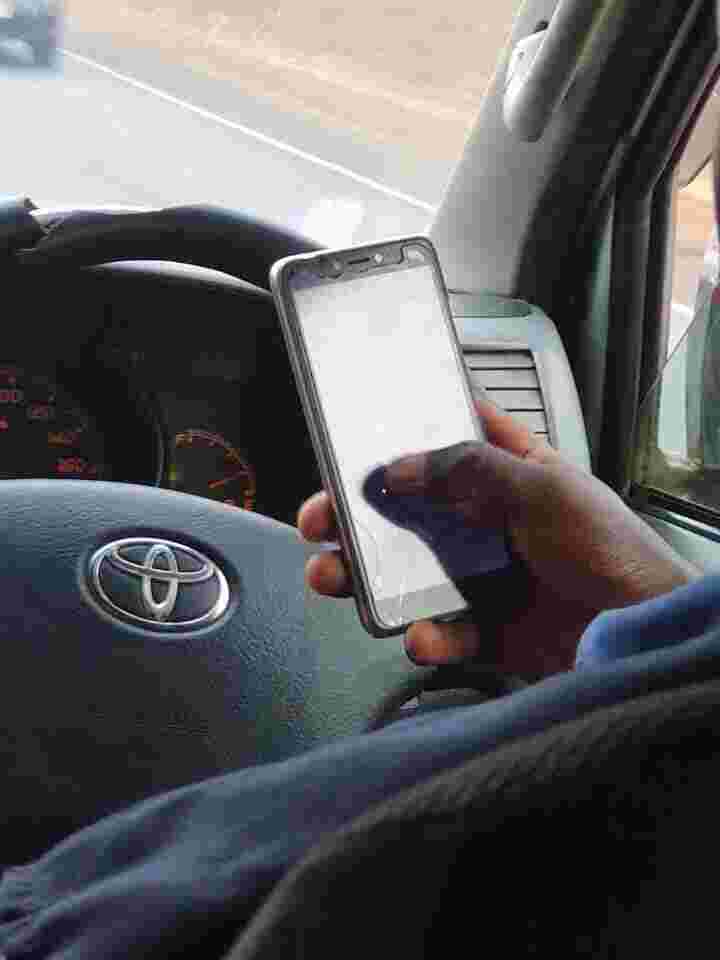 The passenger disclosed that the public service vehicle (PSV) registration number KCK 008M belonged to 2NK Sacco. 
A close look on the matatu's speedometer shows the vehicle was moving at 80km/h and there is an approaching car. The route on which the vehicle was plying was not immediately established.
Online users who reacted to the photos condemned the driver for putting the lives of his passengers at risk and called for his arrest.
Mutheu Richard noted: "Kwani ambeba ngombe za museveni? People need to speak up."
Oliver Tambo said: "It's just the other day 2nk matatu collided head-on with a canter near kinungi, kumbe this is what they do? No speed governor as well. NTSA kazi kwenyu!"
Bedan Mwangi Njeri mockingly said: "Maybe he was texting heaven."
Jeff Wa Gicharu noted: "Stupidity is what is killing us I swear."
Jacinta Karua said: "Wah! this one nikiona hivi mimi nitashuka on the way. I cannot put my life to such a risk. This is so dangerous."
K Munene stateds: "Looking at the steering wheel and the clown seated behind it, you get to understand the increase of accidents in the country..."
Road carnage is one of the leading causes of deaths in the country. A total of 3,153 people died due to road accidents in 2018, according to the Economic Survey 2019.
The survey showed that the number of reported accidents increased from 4,452 in 2017 to 5,144 last year (15.5 percent).