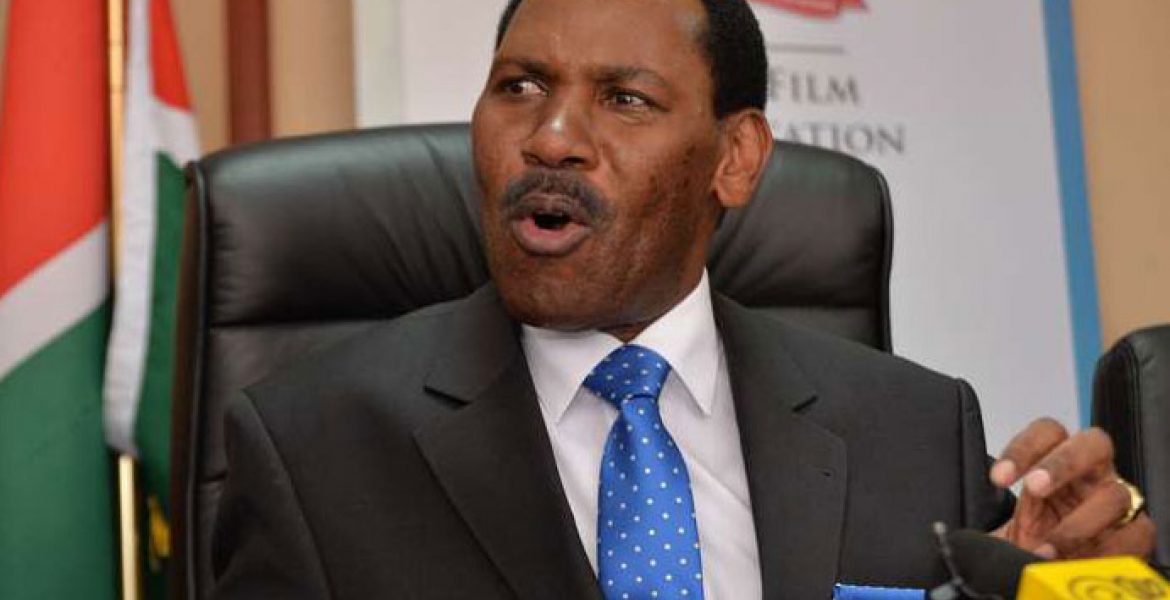 Kenya Film Classification Board (KFCB) CEO Ezekiel Mutua has banned the playing of popular hits Wamlambez and Tetema in public.
Mutua said the two songs, which he described as pure pornography, should only be played in bars, nightclubs, and other adult entertainment joints.
In a post shared on his Twitter on Tuesday, Mutua said the lyrics used in the two hits are "dirty and not suitable for public consumption."
"Tetema and Wamlambez songs are strictly forbidden outside of clubs and bars," said Mutua.
He further hit out at 'national leaders' for singing and dancing to the two obscene songs. "It's embarrassing to see even national leaders singing and dancing to the obscenity in public. The lyrics are dirty and not suitable for public consumption, especially children," he tweeted.
Wamlambez by Kenyan music group Sailers has been a national sensation since it was released in April this year, garnering close to 4 million views on YouTube.
On the other hand, Tetema, the mega-hit by Tanzanian bongo stars Rayvanny and Diamond Platinumz has raked in over 27 million YouTube views.
"While we may not ban them because they are coded, it's important for the public to know that they are dirty and unsuitable for mixed company. Let them be restricted to clubs, for adults only!" noted Mutua.