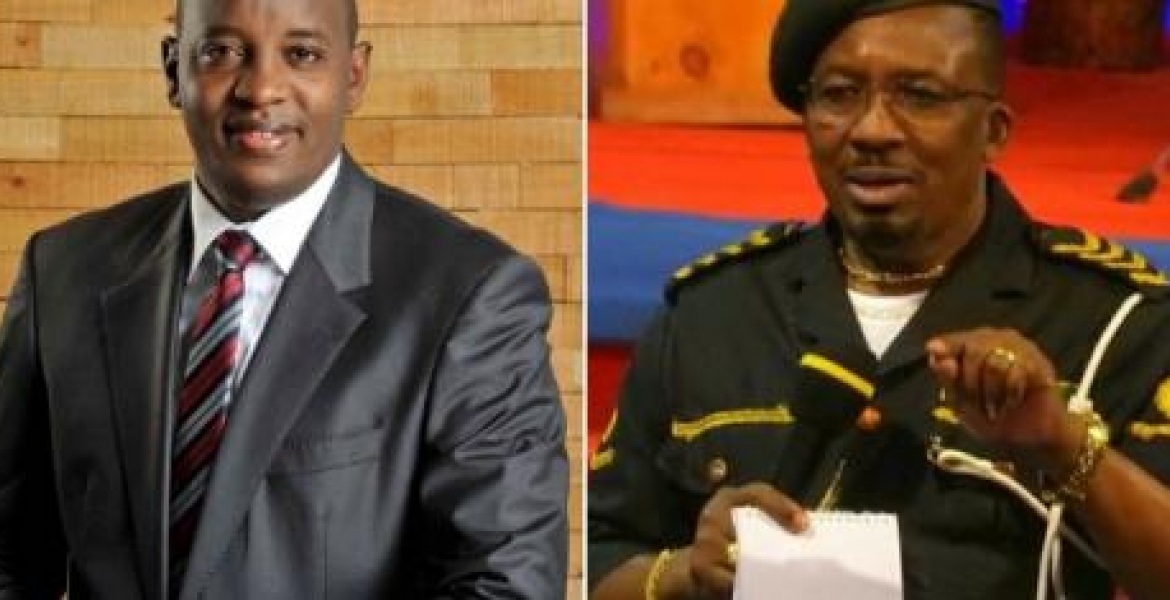 Controversial pastor James Ng'ang'a of Neno Evangelism on Monday formally apologized to Citizen TV journalist Linus Kaikai for threatening him.
Pastor Ng'ang'a, who was accused of issuing death threats to Kaikai, apologized before Kiambu Law Courts Chief Magistrate Patricia Gichohi.
"I apologize to Mr. Kaikai if he was angered by those utterances… I did not mean it that way…" said a humble Pastor Ng'ang'a.
In a tweet, Kaikai, who is the Director of Strategy and Innovation at Royal Media Services (RMS), said he accepted the televangelist's apology.
"I have today forgiven Pastor James Ng'ang'a of Neno Evangelism for the threats to life he directed at me in March this year," tweeted Kaikai.
In March this year, pastor Ng'ang'a was arrested after Kaikai filed a complaint with the police after the preacher threatened him in a video that went viral on social media.
"Separate preaching na hii sarakasi za news anchor, nakwambia tu kijana. I am telling you like a Chief General Commander, you have to stop that, if you don't stop you will face the consequences…" said Pastor Ng'ang'a in the video.
Ng'ang'a released the video after Kaikai suggested that the government should regulate pastors he referred to as "spiritual fraudsters." 
"The people behind these so-called churches have gone rogue in the name of Jesus, in the name of God. We are dealing with thieves not men of God," said Kaikai.
"These are cold-blooded evangelical vampires living off the blood of their flock in the name of Jesus. They are conmen who must have their date with our police and our law courts. Some of them preach prosperity but only they profit."
Pastor Ng'ang'a was arraigned in Kiambu Law Courts, where he was charged with threatening to kill Kaikai. He denied the charges and was released on Sh200,000 cash bail.