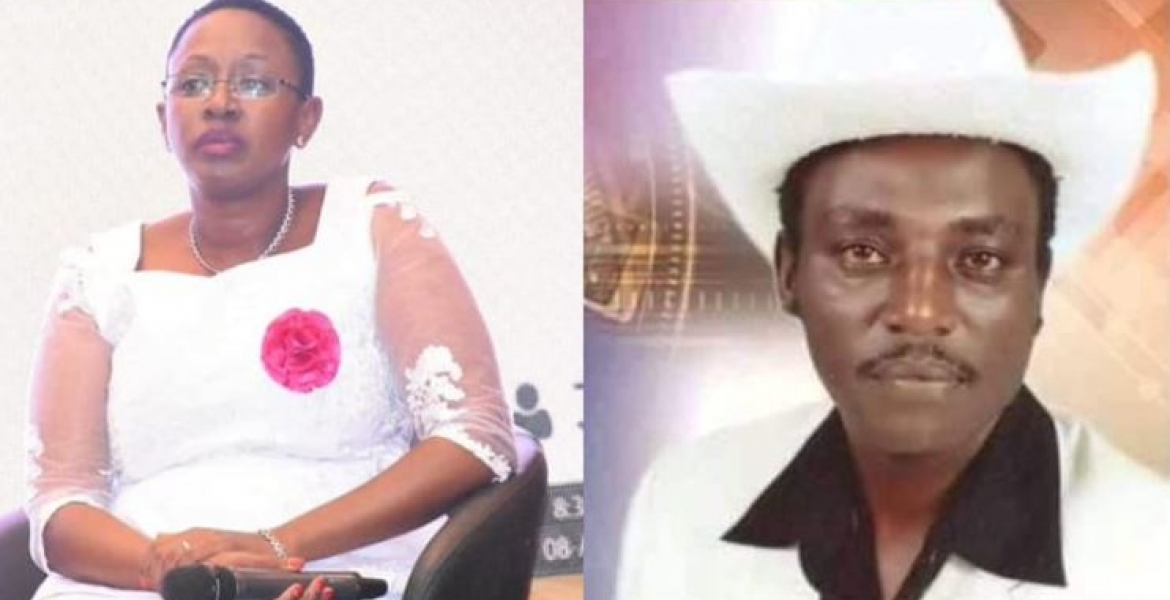 Murang'a Woman Representative Sabina Chege has come out to address claims that she was in a romantic relationship with late Kenyan benga singer John DeMathew.
In an interview with Kameme TV on Friday, Ms. Chege said the deceased was a close personal friend, adding that the two enjoyed a healthy professional relationship.
The politician said this made many believe that the two were in a love affair to an extent that DeMathew's girlfriends remained unsettled whenever she accompanied him to public functions.
Sabina appeared in DeMathew's song "Njata Yakwa" as a video vixen years before she joined politics.
 "After we did Njata Yakwa, it became such a hit that even when I would accompany John for dance, his girlfriends would be uncomfortable and avoid me thinking I was his official partner. The truth, however, is that John was just a close friend," said Sabina.
"It was not just professionally but I was also very close to his family. When he got married, his two wives remained my good friends to the extent that I was the one who accompanied him to discharge his wife after they were blessed with a child," she added.
Sabina said she first met DeMathew when she worked for a media house and guided him to produce his first music video at a time when no other Kikuyu musician had done so.
 "I was surprised that despite being such a big star, he wasn't a rich man. I asked him why and he told me musicians at the time would get a one-off payment from producers and hence would miss out on the royalties."
"As a media person, I advised him to start making videos to his music and selling them. We would write the songs and the scripts together because I had a background in acting. With my help, he made a video Njata Yakwa and he became the first Kikuyu musician to do so. I offered to feature in the video just to demonstrate the importance of the video," She said.
Following DeMathew's death last Sunday, a local publication published a story claiming that Sabina was in a love affair with the singer but she dumped him for controversial Kenyan Pastor James Ng'ang'a of Neno Evangelism.
The Nairobian claimed that Sabina has two children with DeMathew, who perished after a grisly road crash near Blue Post Hotel in Thika.