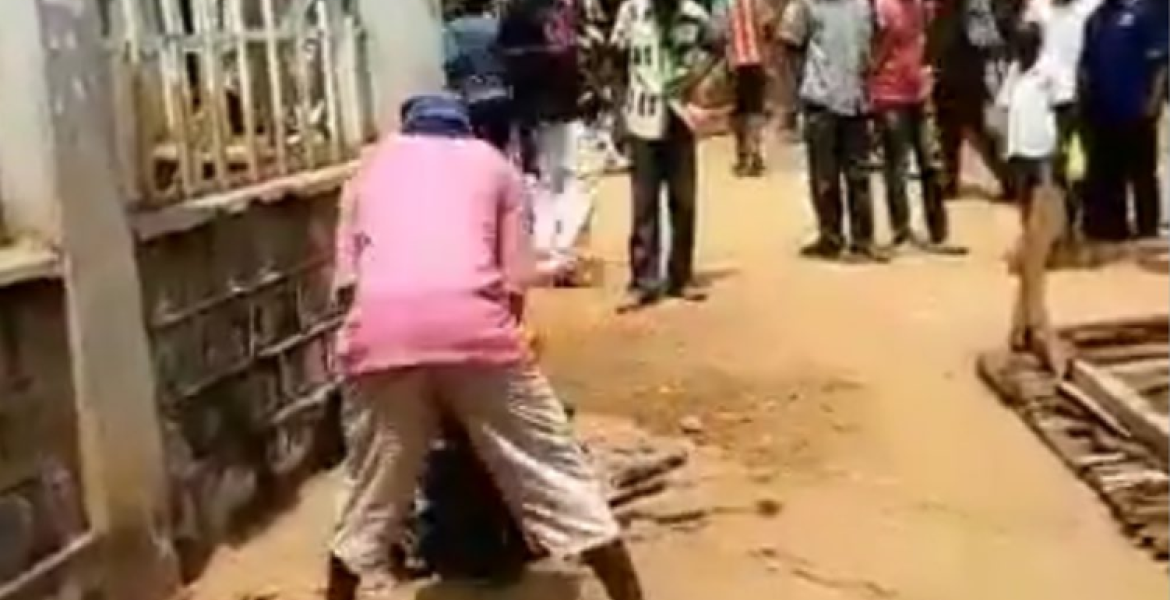 A Kenyan man who was videotaped hacking to death a suspected chicken robber using a machete in Shinyalu, Kakamega County has been arrested.
The suspect, Francis Muse Liseche alias Moi/President, was apprehended by detectives from Directorate of Criminal Investigations (DCI) on Sunday, hours after the disturbing video went viral on social media.
In the horrific video, Liseche was captured savagely slashing the man using a machete before a huge crowd and in broad daylight over allegations of stealing a chicken. The victim succumbed to hemorrhage.
"The incident took place at Shinyalu in Kakamega and the victim died from the brutal cutting. We urge members of the public not to take the law into their own hands," said DCI.
DCI detectives also nabbed three other suspects among them the owner of the chicken in connection with the incident. The suspects were identified as Evans Lichoti Ashihundu (34), Agapitus Ingosi Ang'uswa (43), and Reuben Smith Shitambasi (48).
The four suspects will be arraigned in court on Monday to face murder charges, DCI said.