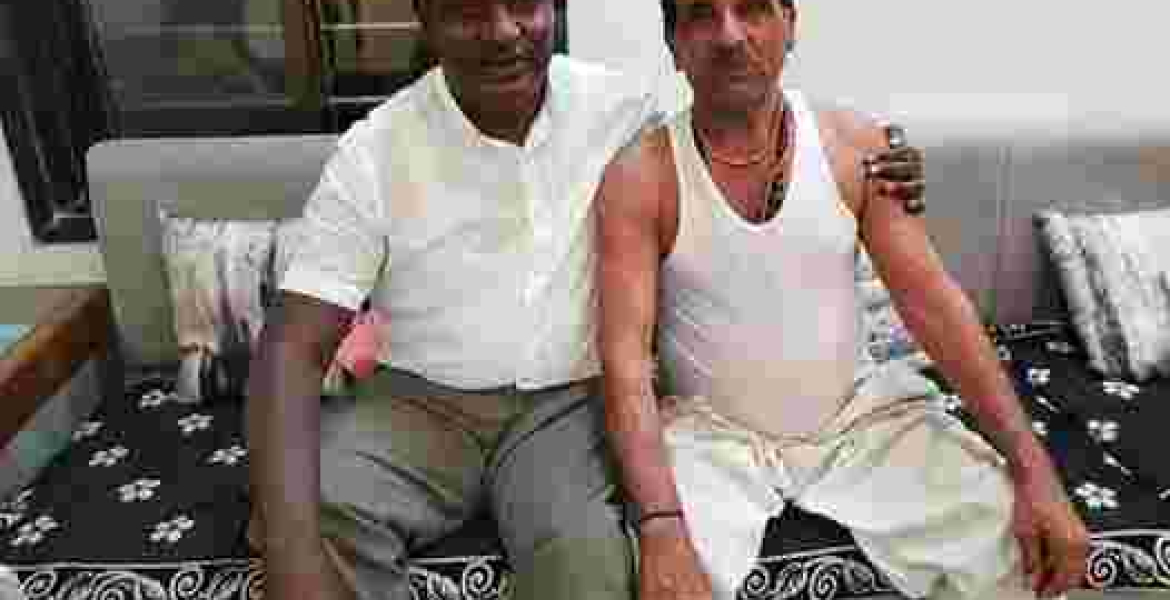 A Kenyan Member of Parliament this week traveled to India to settle a 30-year-old debt of Rs200 (about Sh300) owed to a greengrocer.
Nyaribari Chache MP Richard Tong'i returned to the Asian country to repay the Indian greengrocer, who sold him vegetables on credit about three decades ago.  
MP Tong'i accumulated the debt while studying in India between 1985 and 1989. The politician was taking management studies at a local college in Aurangabad, a city in the state of Maharashtra.
During the period, Tong'i made friends with Kashinath Gawli, who operated a grocery at Wankhedenagar locality where the MP resided.
"I could not believe my eyes," Gawli told India Today after the MP's visit.
Tong'i visited the septuagenarian alongside his wife Michelle.
"As a student in Aurangabad, I was at my lowest point, when these people (Gawlis) helped me. Then I thought that someday, I will come back and (re)pay. I want to say thank you. This is so emotional for me," a teary MP Tong'i said.
"God bless the old man (Gawli) and his children. They were wonderful to me. They wanted to take me to a hotel for a meal but I insisted that we should eat at their house."
Tong'i's wife Michelle said: "Richard had mentioned the Gawli family many times and I am happy to meet them now. There are many good people in this country."