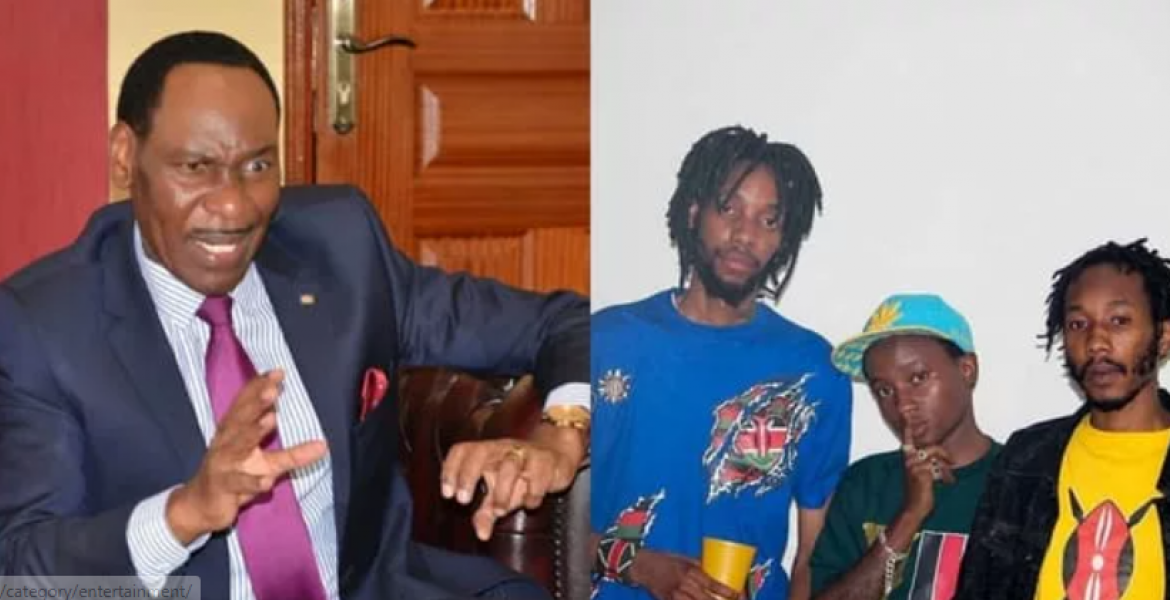 Kenya Film Classification Board (KFCB) CEO Ezekiel Mutua has dismissed an apology by Ethic Entertainment, saying the artists must face the law.
The music group issued an apology after Mutua asked the Directorate of Criminal Investigations (DCI) to arrest its members over their controversial song dubbed 'Soko.' 
The song advocates for rape, prostitution, and pedophilia, according to Mutua. The song was pulled down from YouTube after Mutua wrote to Google.
"Now listen guys, an apology won't just wash. You will have to face the full force of the law as provided for in the Films and Stage Plays Act Cap 222 of the laws of Kenya," Mutua said on Twitter on Tuesday.
Mutua added that the artists will have to pay a fine of Sh100,000 or face a five-year jail term, describing the singers as "repeat offenders in churning dirty content."
Ethic Entertainment, through Instagram on Monday, said: "We owe an apology to our fans who have been nothing but supportive throughout our journey. It has come to our attention that our recently released Soko video has unintentionally promoted paedophilic culture."
"We are therefore sending our sincere apologies to all our fans and viewers at large. As a result, we have made sure the video has been taken down, it's inaccessible and we shall not further upload it," reads part of their apology.
This is not the first time gengetone music group has landed in trouble with Mutua. Last year, Mutua banned their song 'Tarimbo' over allegations that it was promoting rape culture.
"When they did Tarimbo, it was terrible, and they were given a warning. They were informed that if they continue putting out such dirty content, their channel would be suspended," said Mutua.