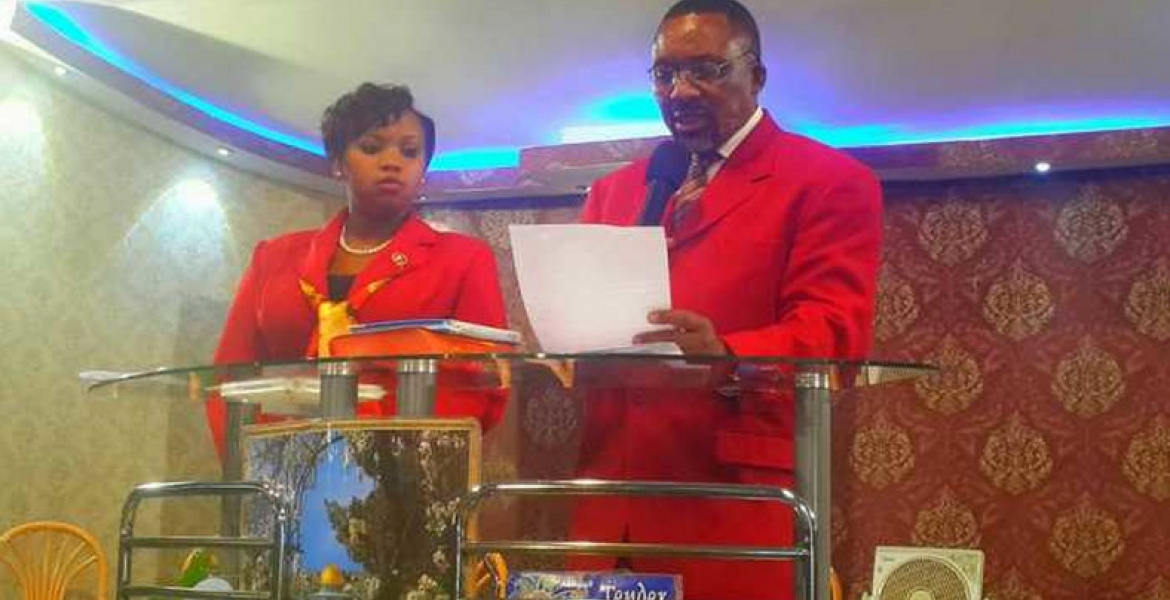 Controversial Kenyan televangelist James Ng'ang'a of Neno Evangelism Center has spoken about last week's viral video where he admonished his bishops for disrespecting his wife.
Addressing a congregation at his Nairobi church on Sunday, Ng'ang'a remained unapologetic over his outburst on the bishops.
The Standard reported that the preacher said that God spoke to him after the video and asked him not to worry about what people said.
"I have never listened to God with so much clarity. Yesterday God told me, "My son, don't disturb yourself with these small things. Go and rescue my people," he told the congregation.
"God told me not to worry because the world can't hear me, but those that are his will hear me."
He added: "There are things I would like people to know. Number one, I am called and chosen by God in this position. Number two, I am not doing things to entertain people. Number three, the trainings of the ministry are different. 
"I am dealing with what you are not dealing with. I am called to do things that are not known. So please, when you judge, be careful!" he declared. 
Ng'ang'a also claimed that God used him to express anger and promised to explain why he used slurs in the video.
"Why are they saying I said rubbish and 'takataka' and stupid…arrogant, did I use arrogant? I will use that clip on Tuesday to explain why the anger, why I used these words," he told an attentive audience.
The clergyman also questioned why the media was focused on him even when many things are happening in the country.
"With all these things happening in Kenya, why Ng' ang' a? It is because I have something very special," he posed.
"One day God will help you to understand why the devil is attacking my ministry. One day God will help you to understand."
He thanked his followers for remaining loyal to him despite the negative media reports about him.
"I am not a politician. I am not going to contest in 2022. Why (is) Ng'ang'a appearing in the media? That tells you there is something," he said.
"If they bring me down, then God didn't call me," he declared.
He said he helped a needy college student settle school fees amounting to Sh60,000 but media said nothing about it.