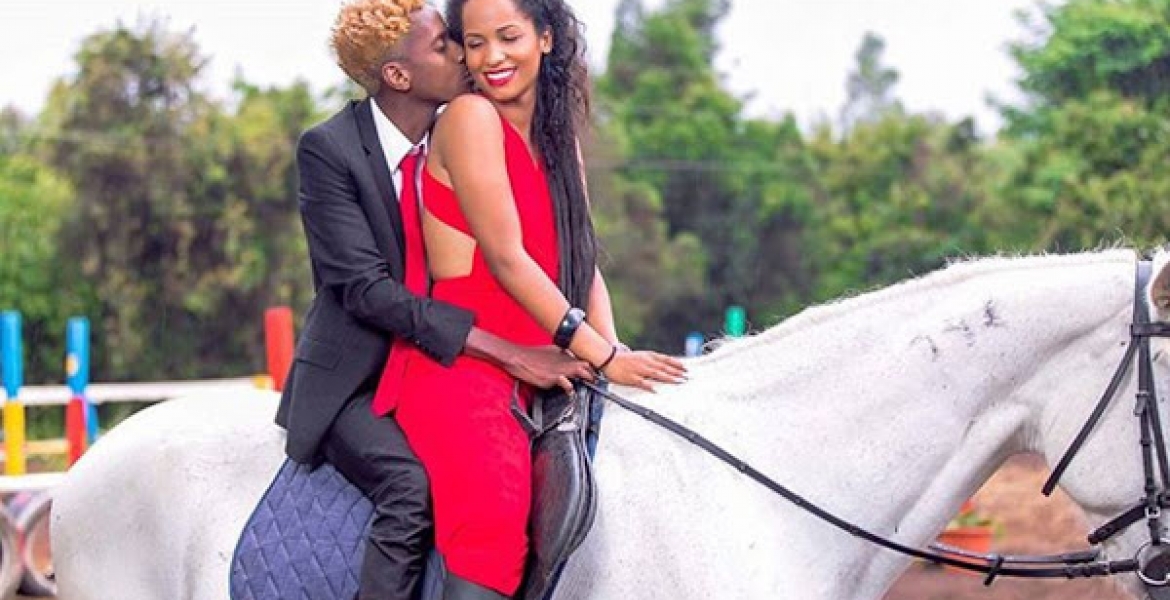 Kenyan comedian Eric Omondi has revealed the exact reason why he separated with his Italian girlfriend Chantal Grazioli.
Last week, the two took to social media to announce they had mutually agreed to end their relationship after dating for four and a half years.
Speaking to the Standard Digital, Omondi said he realized their relationship was a stumbling block to Ms. Chanty's career since she put it on hold to be with him.
The humorist revealed that Chantal, 23, wanted to go to college and join the Emirates but this was stopped by their relationship.
"It has been four and a half years since we started out. Since we seem not to be making any progress. First of all, Chantal is young and I consider myself a bit old."
"I feel like I have been a stumbling block for her as my career has been progressing yet, as she committed to making this work, hers has been stagnating.
"She has been ensuring that my brand works but what am I doing for her? It is a long-distance relationship because her family lives in Italy and she only comes here for like six months to visit me. I am not growing any younger," Omondi told SDE.
The entertainer said the only solution to this was to 'free' each other.
"The only solution was for us to set each other free. I was suffocating Chantal… I want her to be free, to get on and discover herself. I want her to make decisions without feeling like I am holding her back. That applies to me too," Eric said.
On whether they plan to reunite in the future, Omondi noted: "If our paths collide again, then, well and well. If she finds another man and I find another woman, then so be it. But I want everyone to know that Chantal and I love each other so much and that there are no ill-feelings."