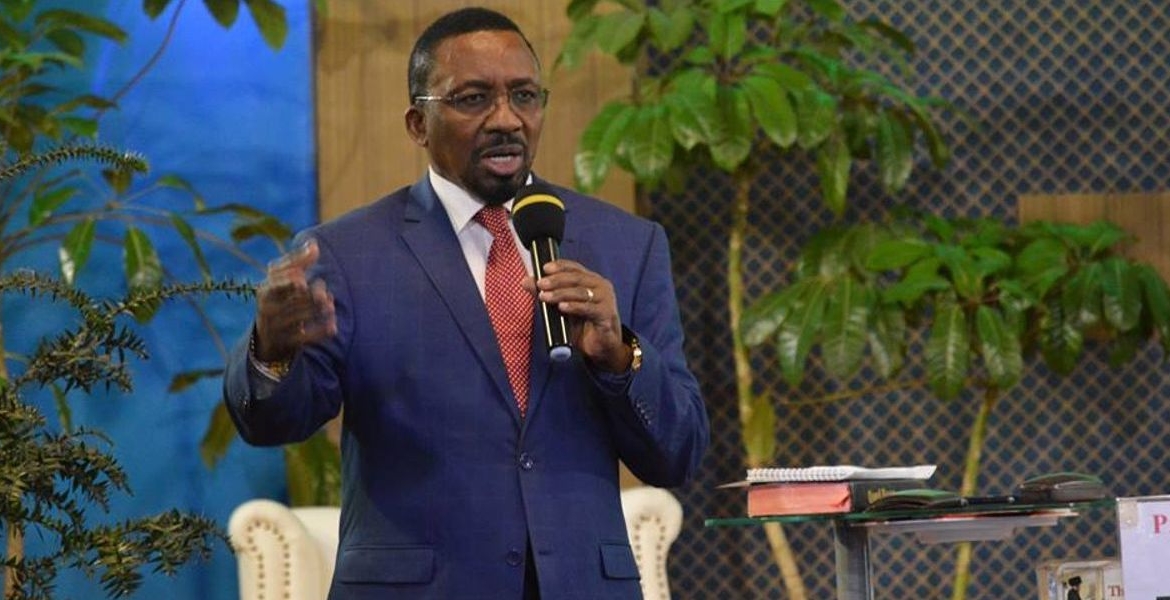 Controversial Pastor James Ng'ang'a of Neno Evangelism has accused his rivals of deliberately releasing his videos on social media.
Speaking during a recent interview with Word Is, Pastor Ng'ang'a alleged that his enemies have been cutting short clips from his sermons in a bid to bring him down. 
"Those were once my workers who are rival churches," he said during the interview on Monday.
He said his recent viral video where he allegedly threatened to make the sexual organs of some men malfunction by using undisclosed powers was taken from a full sermon, which is on his YouTube channel, to portray him as a bad person.
"I was preaching and the topic I was discussing had me touch on men," said Ng'ang'a.
The televangelist rubbished claims that he intentionally releases controversial videos for publicity, stating that he is rich and does not need to employ such stunts.
"I don't want to trend, this is my church, I have bought with my money, and the TV station that I am preaching on is also mine," Ng'ang'a said.
He added: "So I don't need any publicity that people are putting me into. I am old and rich enough to look for publicity."
He accused the media and social media users of only focusing on negative things about him while ignoring the positive side.
"Why do people want to touch on the negative things I do? I feed people, I heal people among other things but no one who wants to write about that," he said.
"My followers know me and that is why they still come to my church. I have so many followers, including women, and I would not any day humiliate any."
"My people love me and they keep wondering what is wrong with haters because they were in the sermon and did not have any problem with," he added.
 "It hurts me when people write false things about me without calling to confirm. They will fight me but if God called me, those demons cannot put me down," he concluded.