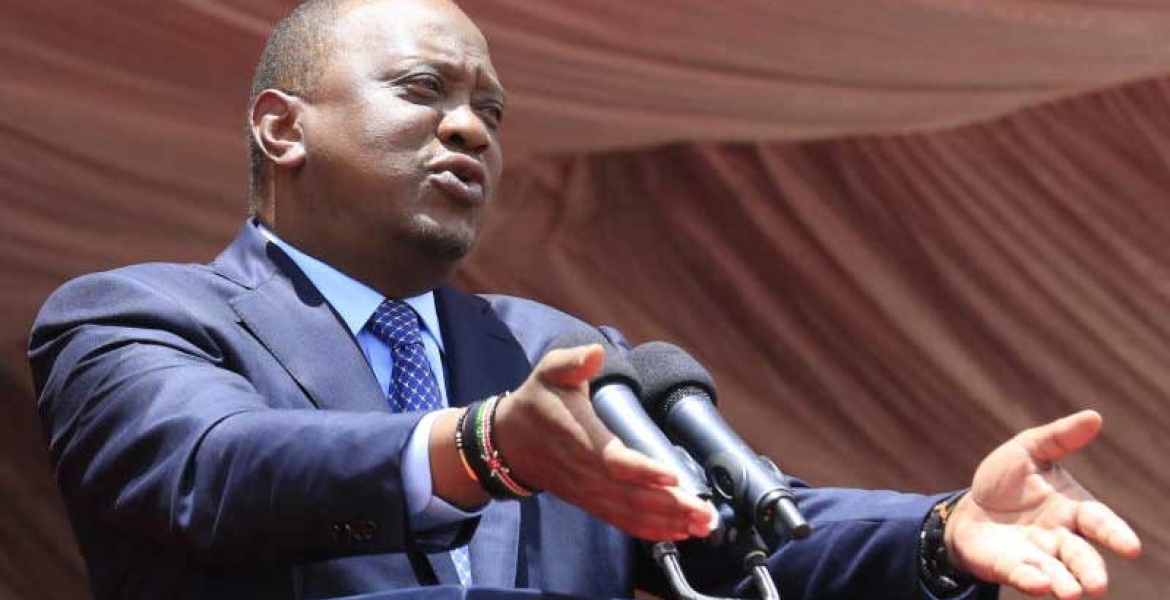 President Kenyatta's absence from the public has left Kenyans online concerned about his whereabouts.
Kenyatta was last seen leaving the country for an official trip to China about three weeks ago, where he attended road belt summit in Beijing.
While in China, President Uhuru secured an avocado exportation deal for Kenya and witnessed the signing of two project delivery agreements worth Sh67.5 billion.
Kenyatta silently jetted back to the country on April 30th and has not appeared in public since then.
Kenyans on Twitter have launched a 'campaign' to find missing Kenyatta using hashtag #FindPresidentUhuru.
Here are some of the tweets:
Blogger @ItsMutai says:" President Uhuru Kenyatta is missing since he left China. No one has a clear record of him appearing in public. If you can see this tweet, retweet to help #FindPresidentUhuru. KENYANS should never go 24hrs or beyond not knowing where their president is. Umemwona mahali? Tell us."
@SueKE254 tweets:" First, he deleted ALL his social media pages and then left Kenya for China to borrow some mulla & that's how our President went MISSING! Where is Uhuru Kenyatta?"
Lawyer @DonaldBKipkorir notes:"PresidentUhuru Kenyatta has repeatedly told us that we focus on Big4 Agenda & fighting corruption but we are fixated on 2022 & cheerleading those stealing from the Public ... Let our President go AWOL ... NO one can lead Thieves & those that love Thieves."
Political analyst @MutahiNgunyi asserts:" SILENCE annoys EVEN the DEVIL. Leading Kenyans is like HERDING needy Cats. Uhuru should GIVE them the CONTEMPT CARD."
@Tibim_KE says:" President Uhuru has been in the hiding since the China trip! This is worrying. 
Fellow Kenyans, please join me in looking for our President."
@MbuthiaAmina notes:"Why should we #FindPresidentUhuru We have been ok without him. I hope China are holding him until we repay the loan."
@opiyok87 says: "Missing President!! NAME: Uhuru Kenyatta AGE: 56 years. OCCUPATION: President Of the Republic Of Kenya. -He Speaks Pure Swahili, English, Chinese & Sheng -Last SEEN: 9:59:59 PM Around Hong-Kong And Macau Cities In China Report to the nearest Kenyan!"