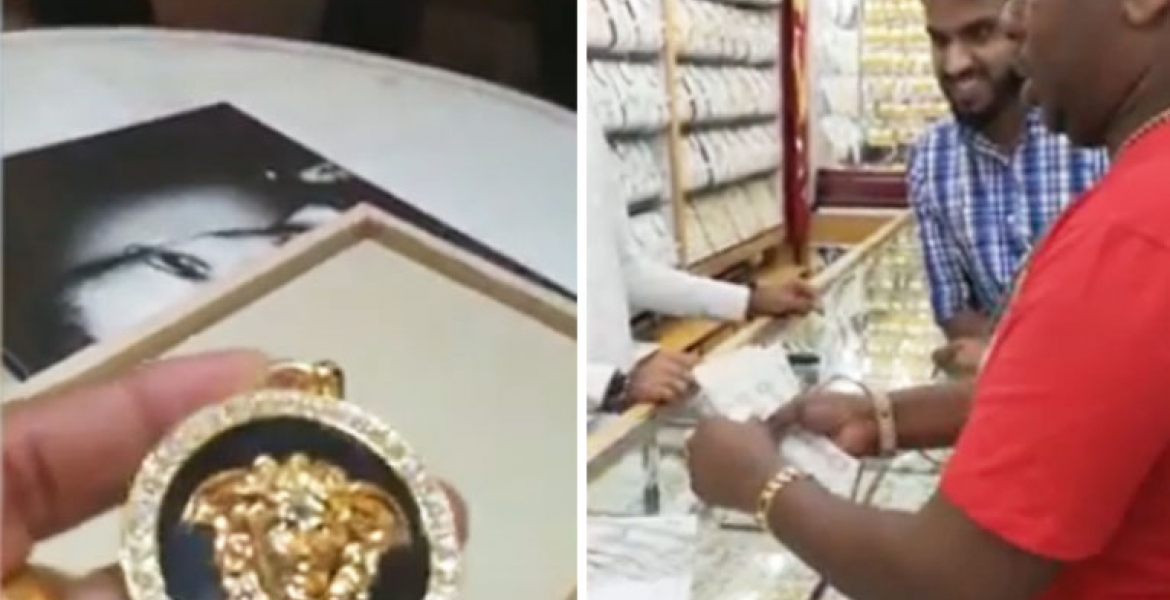 A video of Nairobi Governor Mike Sonko buying a Versace neckpiece worth Sh4.3 million has emerged on social media.
In the clip taken at a jewelry store in Dubai, the flamboyant politician is seen picking a neckpiece with a Versace pendant and gold chain.
Sonko, who leads a flashy lifestyle, is heard saying he is buying the neckpiece for his wife.
"I want big chains ingrained with diamond. Big chains are good," he says.
The shop attendant tells Sonko the pendant is worth 98,200 Dirham (Sh2.7 million) while the chain goes for 56,000 Dirham (Sh1.5 million).
"I am a fan of gold and Versace," Sonko says before asking his aide to convert the price to Kenyan shillings.
"You haven't bought from us before. The neckpiece you have just purchased from our store is very unique, you won't find a similar piece of art in any other store," the seller tells Sonko.
At the end of the video, Governor Sonko is seen paying for the neckpiece in cash over the counter.