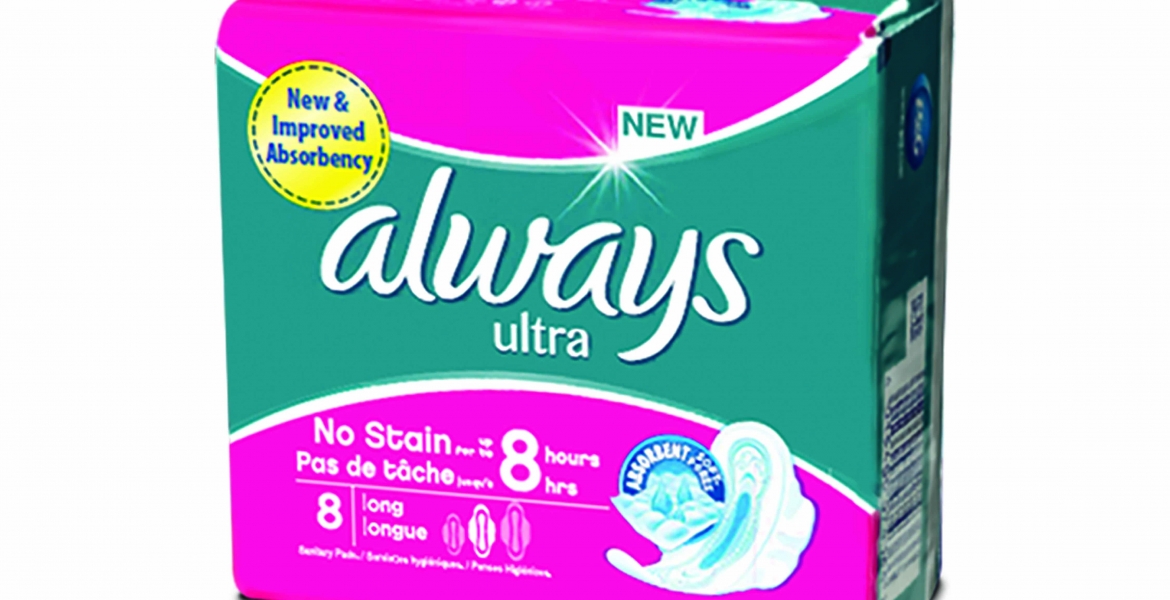 Kenyan women have taken to social media accusing Always Kenya of producing substandard sanitary pads.
Using hashtag #MyAlwaysExperience, the women claim Always pads causes burns, rashes and skin irritation.
They say the campaign aims at exposing the company and protecting millions of Kenyan women who continue to suffer during their periods, especially school-going girls.
Most of the users claim the Always pads being sold in Kenya are of poor quality compared to the ones the same company sells in other countries.
Some Kenyans from the diaspora also weighed in and admitted the Always pads they use are different from those in Kenya in terms of quality.
"#myalwaysexperience always pads back home are totally bad. The burning sensation, the rashes how it dries out skin totally bad. Also no variety i think they had only blue and pink.The scent just disgusting.However I haven't experienced that as below is always pads from Canada," Daphne Simaton says in a tweet.
"The worst part about #MyAlwaysExperience is how most of us suffered in silence thinking it was our bodies that were acting up because of periods. We made excuses for a brand that did so well with having catchy songs on TV," a user identified as Valerie notes.
@Kamaitha says Always pads in Kenya are different from those in other countries:"You can guess which one is Kenyan from the two here. I can, just by looking."
"This one from Egypt is the bottom of the barrel trash pad. It's mostly used by girls who have limited access to resources as it's only 50 bob. We really appreciate you guys trying to serve that market, but please, improve on this product," She adds.
Some Kenyan men and women living abroad went as far as buying Always pads and posted photos online for comparison with the Kenyan products.
Dr. Njenga Karugia, a lecturer at Goethe University currently in Germany, tweets: "Always Germany. Help! I am just about to purchase Always for your analysis @tugengirl But am confused which one you need me to purchase or just any? Will still be at REWE Supermarket for another 10 Minutes. Will send you pictures & some of my analysis later. #MyAlwaysExperience"
He adds:"So, @Tugengirl, I bought Always in Germany after seeing your request for a global comparison. I bought Big Pack 26 pads Made in Germany by Procter & Gamble in a town called Schwalbach. Soft, perfumed absorbs 5 tablespoons wait 2Mins, no leakage. Here, a video #MyAlwaysExperience."
@Lorrlena tweets:
#MyAlwaysExperience my final always pad compared to a US brand pad that I currently use. The difference is impeccable. @Always_Kenya are giving Kenyans mediocre products."
@VGakii notes:"This is a pic of an always ultra-pad(pink wrapping) and a pad purchased in the US. Even the packaging for always is just so bad. It really feels like you have plastic on down there. We demand better."
Dr. Njoki Ngumi says: "Left: Always Sensitive, "Like Cotton" (NB. contains no cotton), made in Israel for EU Market, bought in Germany Right: Always Ultra, "No Stain for 8 Hours", made in Egypt for Africa Market, bought in Kenya Plastic overlay on Africa model obvious to eye."
Ian Matindi nites: "Following the #MyAlwaysExperience movement makes me sad, listening to the stories of how women are forced to work with substandard products. Do the women working at Always Kenya use these subpar sanitary towels, do their influencers use them? Standardize the quality!!"
Always Kenya, however, maintains that its products in Kenya are of the same quality as those in other countries including the US.
"The Always Ultra pads we have in Kenya are similar to the Always pads in other parts of the world including Germany, UK, US, South Africa. All our pads including the ones in Kenya are designed and developed in Europe and the US."
"All our products go through very rigorous regulatory tests and are also tested with real women to ensure that they are safe for use," Always Kenya says.