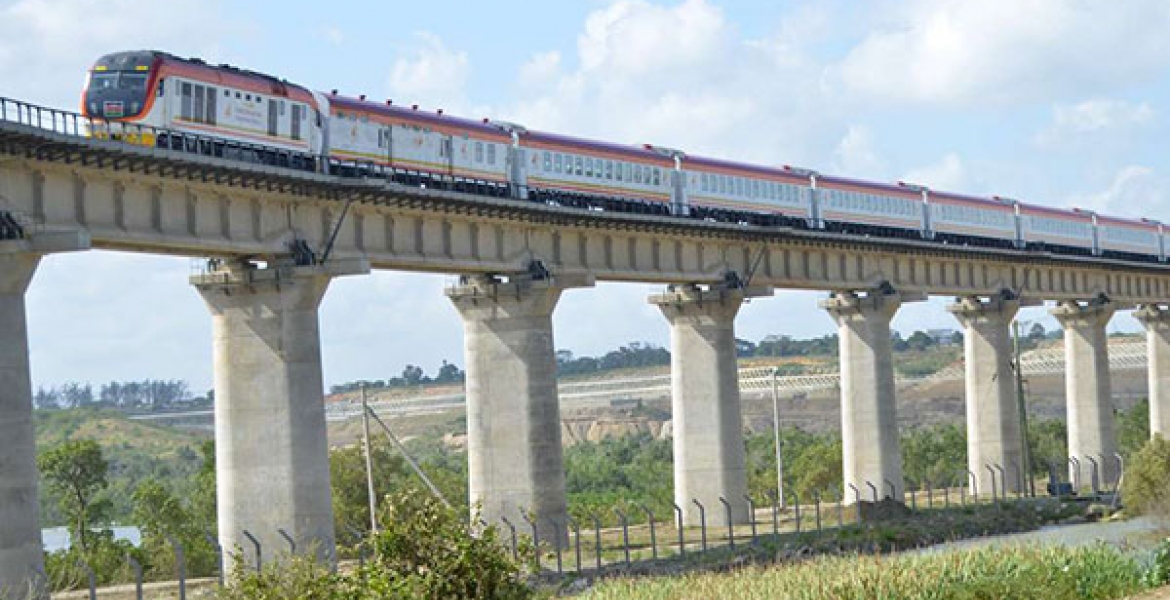 A British media has ranked Kenya's newly built Standard-Gauge Railway (SGR) line between Nairobi and Mombasa among the most remarkable rails to tour in the world.
The survey on the world's most magnificent rail tours for 2019 was carried out and published by British media, The Telegraph.
The multi-billion-shilling Kenyan SGR line, which was opened in mid-2017, has been ranked seventh globally. A train christened Madaraka Express makes a round trip every day between the 400-kilometer route. 
The railway line provides a link between the coastal city of Mombasa and Kenyan capital Nairobi with Amboseli and Tsavo West national parks being some of the spectacular sceneries the rail offers.
The Telegraph mentions the Maasai inspired Amboseli Serena Safari Lodge, which gives a majestic view of Mt. Kilimanjaro, as some of the sceneries found on the route.
Sweden's Inlandsbanan, which traverses what is described as the continent's last wilderness of untouched forests and lakes, is ranked as the number one most remarkable rail tour.
Flying Scotsman of Britain comes second followed by Eurostar, which connects London with Amsterdam, Avignon, Brussels, Lille, Lyon, Marseille, Paris, and Rotterdam.
France's intercity rail, TGV is fourth followed by Habsburg Trail, Tuscany of Italy and Kenya's SGR.
Kenya's SGR is the only African railway that made it to the list of the 13 most remarkable railway tours ranked by The Telegraph.
The rest include railways from Japan, South Korea, Poland among others.