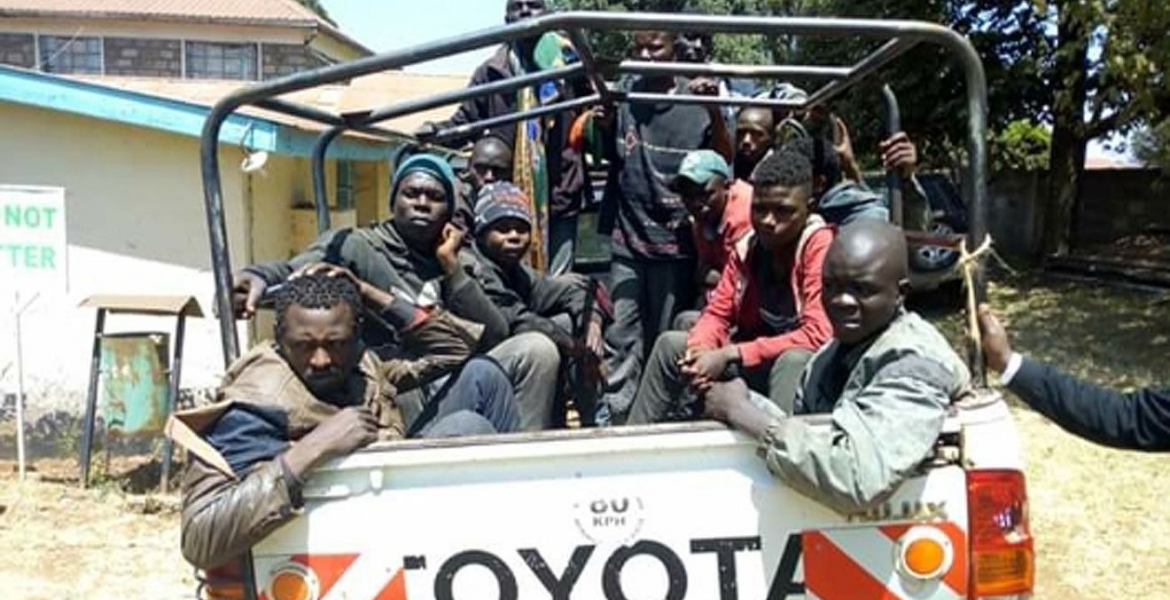 The County Government of Nakuru is on the spot for allegedly arresting 42 street children before dumping them in a forest in a neighboring county.
The street urchins were allegedly bundled into a lorry on Wednesday night before being dumped at Sawich- Torongo forest in Eldama-Ravine, Baringo County.
A security team led by Koibatek Deputy County Commissioner helped transport the children back to Nakuru after they were found by local residents.
"We spent the night in the cold before Good Samaritans rescued us and gave us food on Thursday morning," one of the street children says.
He says officers who arrested them dumped them in small groups and in intervals of about one kilometer.
He also notes that the officers rounded them up accusing them of dirtying the town and terrorizing residents.
The street urchins are reported to be of the ages between 12 and 26.
Nakuru Devolution CEC Lawrence Mwangangi says he can't immediately confirm whether the persons behind this act are officers from the county government.
"I will investigate because it is not clear. The street children may have been ferried from Baringo County. Therefore, l can't tell whether our officers were involved," Mwangangi says.
The group has since been admitted to Jomec, a rehabilitation center operated by former Naivasha MP John Mututho.