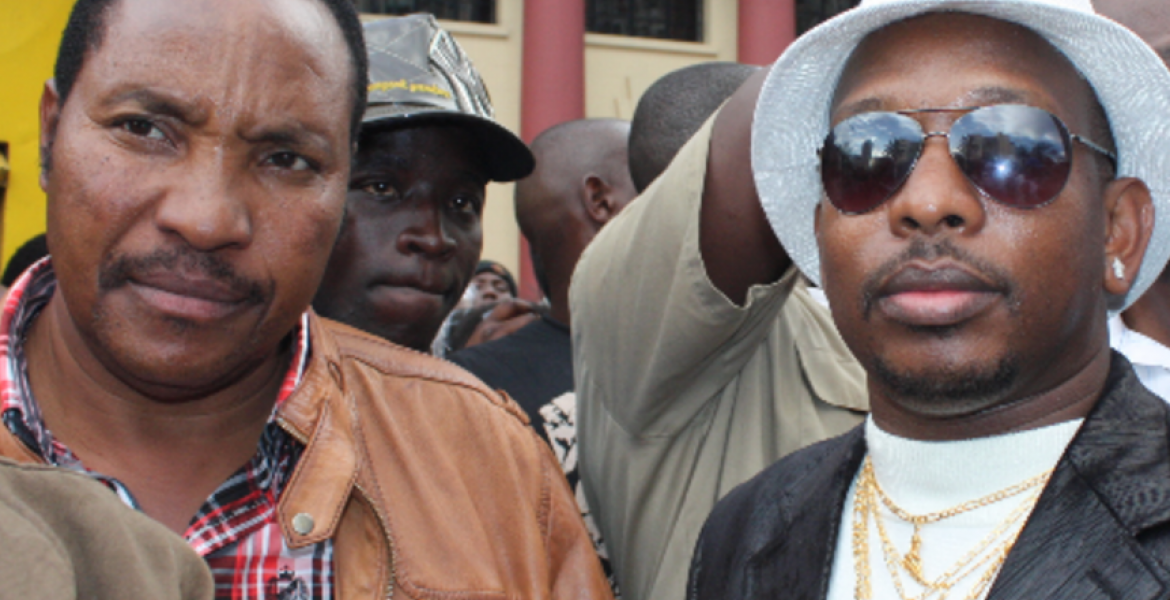 Nairobi Governor Mike Sonko has sensationally claimed that he used to smoke marijuana together with Kiambu Governor Ferdinand Waititu when they both served in parliament.
Speaking during an interview with Citizen TV's Jeff Koinange on Wednesday night, Sonko says that they used to smoke the drug during their days as MPs. 
Sonko says they would sneak into a toilet at Parliament buildings to smoke bhang, but that he has since stopped the behavior.
"He (Waititu) used to smoke a lot of bhang when he was an MP, I'm a witness to this, we used to go to a certain toilet there... we used to smoke a lot of bhang with this guy," Sonko says.
"He was hiding bhang in the socks.. he rolls so many... I'm a witness... I'm not smoking anymore him he's still smoking as the Governor of Kiambu," he adds.
Sonko was responding to Governor Waititu's claims that his numerous orders, including a ban of 14-seater matatus from the central business district, are killing peoples' businesses.
" I want to tell my brother Waititu that we did a lot of drama when we were MPs. We threw stones. Waititu stole a lot of land in Embakasi. I punched walls, I slept on the roads...but it is time to portray quality leadership to the electorate," Sonko notes.
Governor Waititu could not be reached for comment on Sonko's claim.