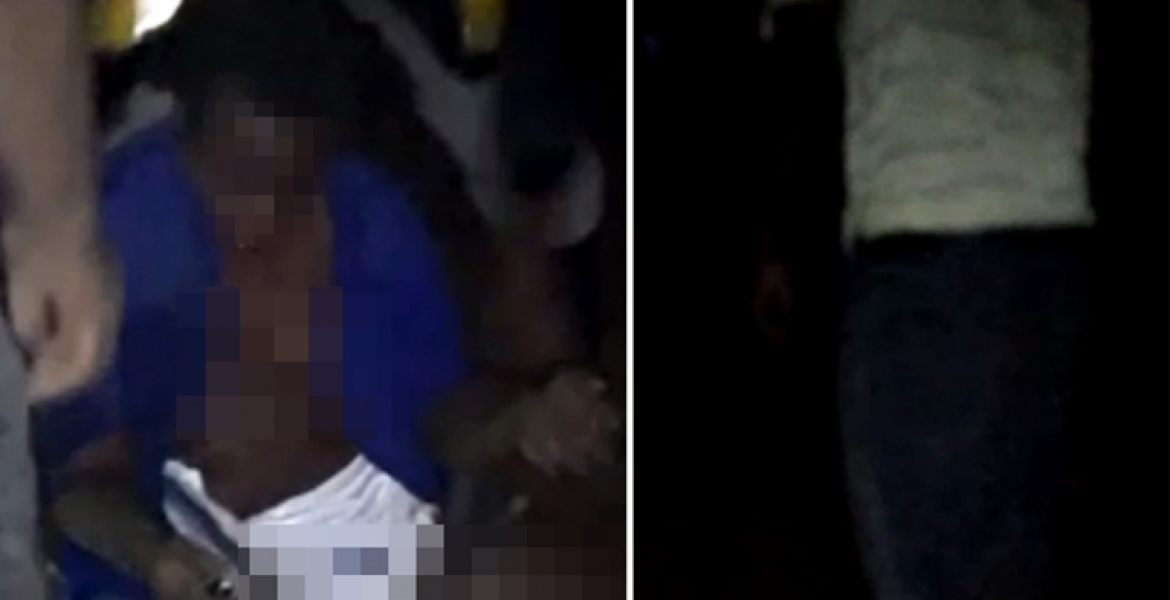 Police in Makueni County have launched hunt for a Kenyan man who was caught on camera assaulting his wife on accusations of infidelity.
In the 33-second video that has gone viral online, the man identified as James Maweu, 38, beats his wife Margaret Nthambi, 35, as he demands she reveals the name of the man "she has been sleeping with."
Maweu rains blows and kicks on Nthambi, who is wearing a leso on the lower part of her body.
"I swear, there is no other man in my life besides you, James," the helpless woman is heard saying but her cry falls on the deaf ears of Maweu.
A woman can be heard on the background pleading with Maweu to spare his wife. "James, James leave her alone. James, she has heard you."
The two reportedly operate a joint business in Sultan Hamud and have been married for 18 years. Nthambi says her husband has developed a habit of assaulting her.
Sultan Hamud OCPD Charles Muthui says officers have launched a manhunt for Maweu, who has gone into hiding following the January 16th incident.
In July 2018, a man identified as Daudi Nzomo Manyenze was videotaped beating up his underage wife, Evelyne Mwende for allegedly cheating on her.
Nzomo was later arrested in Nguuni, Kibwezi West after the video went viral on social media. He was arraigned in court where he pleaded guilty to the charges and was handed a 12-year jail sentence.